Belgium defender Thomas Meunier has insisted that Arsenal legend Thierry Henry has said nothing about potentially becoming the next Monaco coach.

The Arsenal legend has said no to Aston Villa and has emerged as the top contender to replace Leonardo Jardim at Ligue 1 giants Monaco in the coming days.

The Frenchman's representatives have been in talks with Monaco and the former striker is expected to start his managerial stint at the Stade Louis II this season.

Henry is currently with the Belgium set-up, where he has been Robert Martinez's assistant over the last two years and Meunier insisted that the Frenchman has not said a word about the rumours since the squad reassemble at the start of the international break.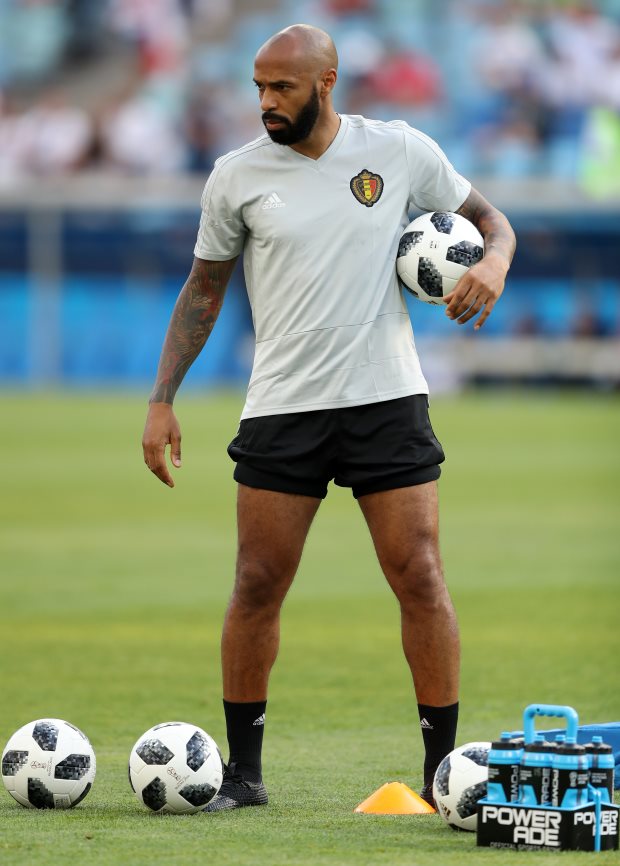 The defender, who plays for French champions Paris Saint-Germain, is aware that at some point Arsenal legend Henry will leave to follow his managerial ambitions. But he is hopeful that he stays with the Red Devils for a little longer.

"I have no opinion on it", Meunier told RTBF when asked about his opinion on Henry potentially becoming the next Monaco coach.

"We don't talk about it and he avoids speaking about it because it has nothing to do with his work here – we are just reading what is in the press.

"He will find a good club and will manage to succeed as a coach. It is obvious that we want to keep him as it interesting to have former players on the coaching staff.

"There will always be a time when he is going to have to find his way, so we're expecting a break-up, but I hope he stays a little longer with us."

Monaco are struggling after their start to their season, which has left them 18th in the league table after nine games.