Real Madrid and Tottenham Hotspur midfield target Frenkie de Jong has indicated that he could stay at Ajax for two or three more years as he is enjoying life with the Dutch giants.

Considered one of the finest young midfielders in Europe at the moment, De Jong has attracted the prying eyes of some of the big wigs of European football over the last few months.

Barcelona have identified him as a priority target, but Real Madrid have been linked with preparing an €80m bid and Tottenham are keen.

There are suggestions that De Jong is planning to leave Ajax at the end of the season, but the Dutchman indicated that he could stay longer than many expect him to.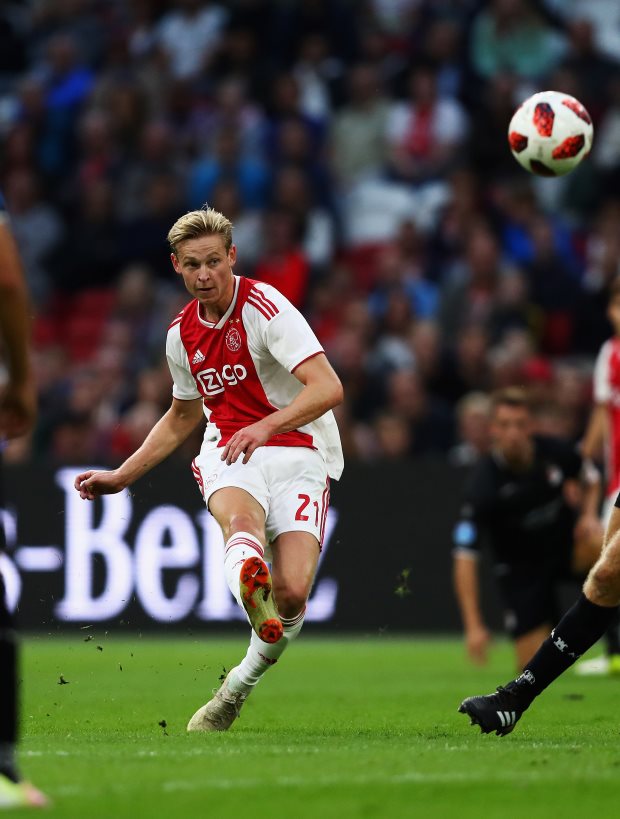 The 21-year-old stressed that he is loving life and his football at Ajax for the moment.

"For the time being, I just want to stay at Ajax", the midfielder told ELF Voetbal Magazine.

"At least another year, or even two or three years.

"I am just really enjoying it here."

It remains to be seen if Ajax could reject a bid offer for De Jong.