Liverpool talent Rhian Brewster has revealed that he was learning a lot from Reds strikers Roberto Firmino and Daniel Sturridge while attending training with the first team, before he got injured.

Brewster is currently undergoing rehabilitation as he recovers from an ankle ligament injury that he suffered in January.

The 18-year-old finished as the top-scorer at the Under-17 FIFA World Cup held in India last year when he fired the Three Lions to the trophy with his eight goals, including one in the final.

The youngster is yet to make his senior debut for Liverpool, but has been training with the first team, while also making the bench for a league game against Crystal Palace last year.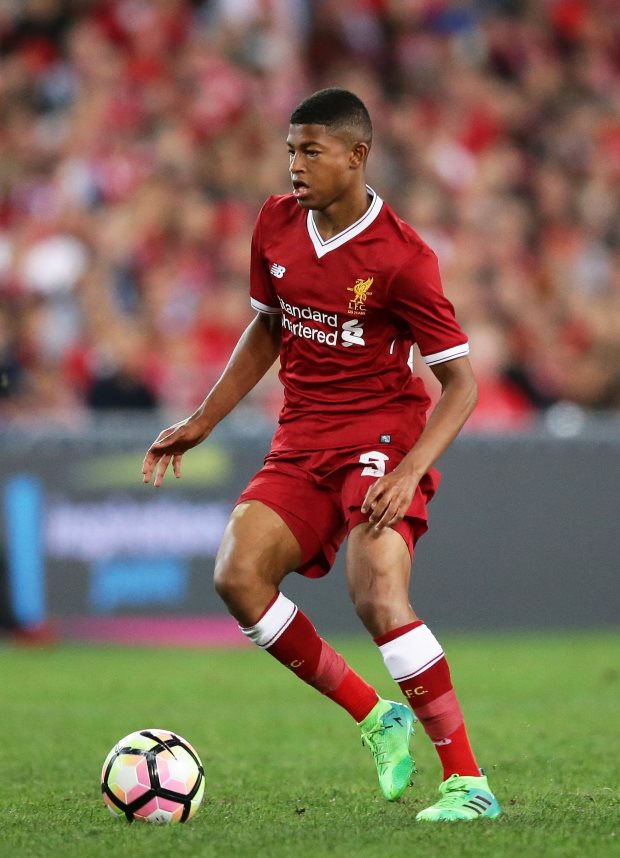 Brewster insisted that he was learning a lot from the likes of Firmino and Sturridge during training before he got injured and he hopes to emulate them in the future.

"I've got my own style but I always try to see what I can learn from other players, both good and bad", Brewster told Liverpool's matchday programme.

"If I see something bad then I think to myself, I don't want to be doing that, if you know what I mean.

"But I'm always learning good stuff from the lads, from Bobby Firmino, from Daniel Sturridge, from all of them.

"They've been there for a long time and they've been playing professional football for a long time so of course I'm going to learn from them. I'm still young.

"I'm only 18 and they're both in their mid-to-late 20s but they're still learning too, so maybe I can pick stuff up from them.

Brewster was in attendance for Liverpool's 2-1 loss against Chelsea in the third round of the EFL Cup at Anfield last month and admitted that he is happy for Sturridge, who is now back to his best shape after recurring injuries.

"For instance, Studge's goal against Chelsea in the Carabao Cup was a great finish from a rebound and he hit the crossbar out of nowhere as well.

"I'm happy for Studge that he's scoring goals because he deserves it. He's been through his injuries and now that he's back fit and playing, he looks better than ever.

"I just hope he keeps going and keeps scoring."