Former defender Johan Derksen believes Manchester City and Tottenham Hotspur linked midfielder Frenkie de Jong should stay at Ajax for another season or two before making a big move to another club.

The 21-year-old Dutch midfielder has emerged as one of the most sought-after young players in world football over the last few months with clubs making a beeline to snatch him away from Ajax.

Barcelona and Real Madrid are battling it out to sign De Jong, while Manchester City and Tottenham have been linked with having an interest in taking him to England in the upcoming windows.

The young midfielder is unlikely to consider a transfer until the summer, but Derksen feels the sensible move for the player would be to stick around at Ajax for a couple more seasons.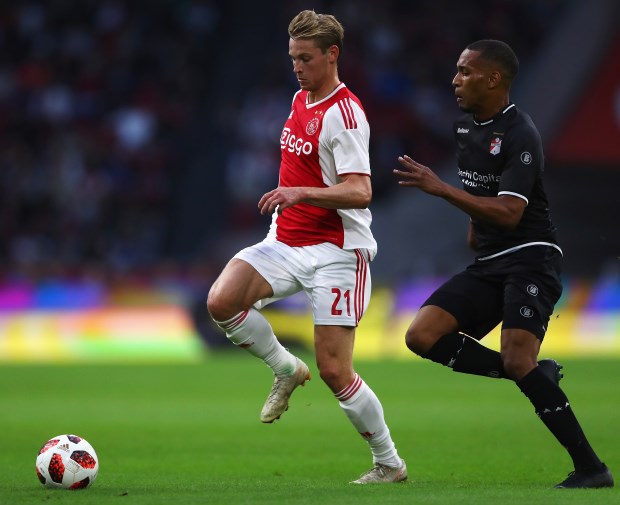 The former defender believes it would aid his development and will also add to his stature, which would eventually help him to feel at home in a dressing room of stars at his next club.

"He is an extreme talent, no matter how crazy it sounds", Derksen told Veronica.

"If he has a sensible agent, it would be better for his development to stay at Ajax for another year or two before moving to a big club.

"He will also have some more international matches behind him and he won't end like rosewater in a dressing room full of stars."

He added: "If you don't enjoy seeing him play, you don't enjoy football.

"He's such a nice kid."

It has been claimed that Real Madrid are ready to spend €80m to sign De Jong, while Manchester City have €70m available for his signature.