Daley Blind has issued a plea for Manchester City and Tottenham Hotspur target Frenkie de Jong to be better protected by referees, after the Ajax talent escaped serious injury from a rash challenge in Saturday's game against Feyenoord.

Ajax won the game 3-0, but it was a heated De Klassieker. There were several reckless tackles early on in the game and Feyenoord's Jerry St. Juste was sent off after just four minutes.

De Jong, whose impressive performances in midfield have seen him wanted by Premier League giants Manchester City and Tottenham, was on the receiving end of a tough challenge by Feyenoord winger Jens Toornstra.

Former Manchester United star Blind is concerned for his talented team-mate and has urged referees to make sure they protect him.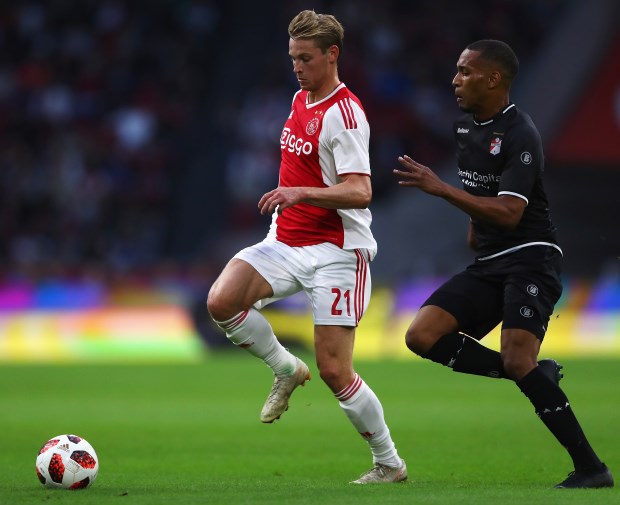 "Of course you can play hard, but the referee needed to intervene more often. After that foul, I was glad that Frenkie's ankle was still intact", Blind was quoted as saying by NUsport.

"And the referee could have given a yellow card a few times for a foul on him.

"I assume it was not Feyenoord's intention, but a serious foul is a serious foul", the Ajax star added.

De Jong has had a stellar 18 months in Dutch football and made his debut for the senior Netherlands team in June this year.

His suitors will be keen to see him avoid serious injury with the signs suggesting Ajax may struggle to keep hold of De Jong for too much longer; he has also been linked with Barcelona and Real Madrid.