Ajax are working towards convincing Manchester City and Tottenham Hotspur linked midfielder Frenkie de Jong to continue at the club until at least the summer transfer window.

The 21-year-old has emerged as one of the most sought-after young midfielders in Europe, with some of the biggest clubs trying to snare him away from Ajax.

Barcelona, Manchester City and Tottenham have been linked with having an interest and even Real Madrid have been keeping tabs on the young Dutch talent with a view to taking him to Spain.

De Jong has largely been expected to continue at Ajax until the summer, but according to Dutch magazine Voetbal International, a January move has not been ruled out by the player.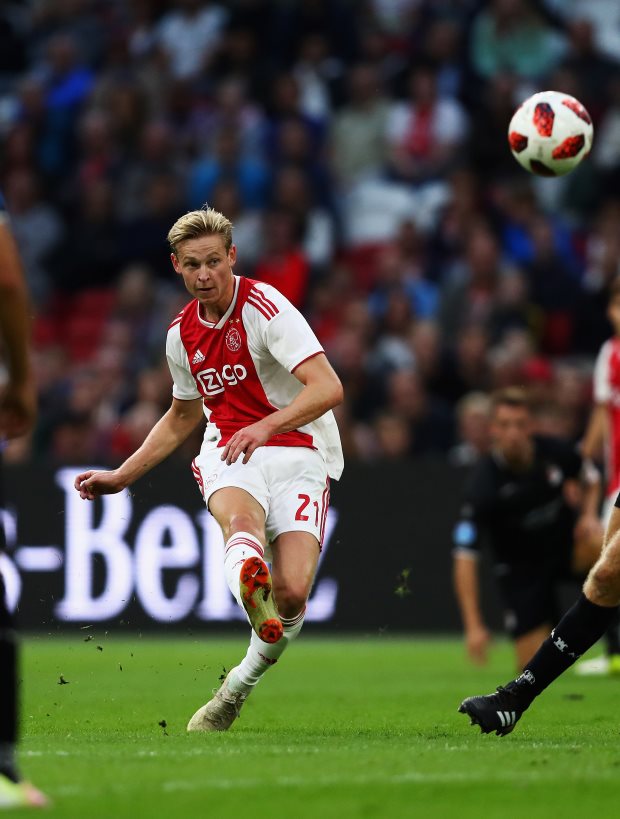 The midfielder wants to continue at Ajax, but it will depend on a number of factors before he decides on whether to spend the rest of the season with the club.

A run into the knockout rounds of the Champions League and their performance in the league will ultimately make up De Jong's mind about whether to leave Ajax or not in January.

There are also suggestions that some of the big clubs in Europe could look to keep their powder dry until the summer before launching a bid to sign the Netherlands international.