Liverpool legend Jamie Carragher has slammed the Paris Saint-Germain stars for their playacting on Wednesday night at the Parc des Princes.

Goals from Juan Bernat and Neymar in the first half were good enough to earn PSG a crucial 2-1 win over Liverpool in their penultimate group game of the Champions League.

The result has thrown the group wide open and all the four teams could qualify for the last 16 of the competition on the basis of results on the last matchday next month.

However, Jurgen Klopp was not happy with the way some of the PSG players, especially Neymar, behaved on the pitch and the Reds were frustrated by the playacting the Parisians resorted to.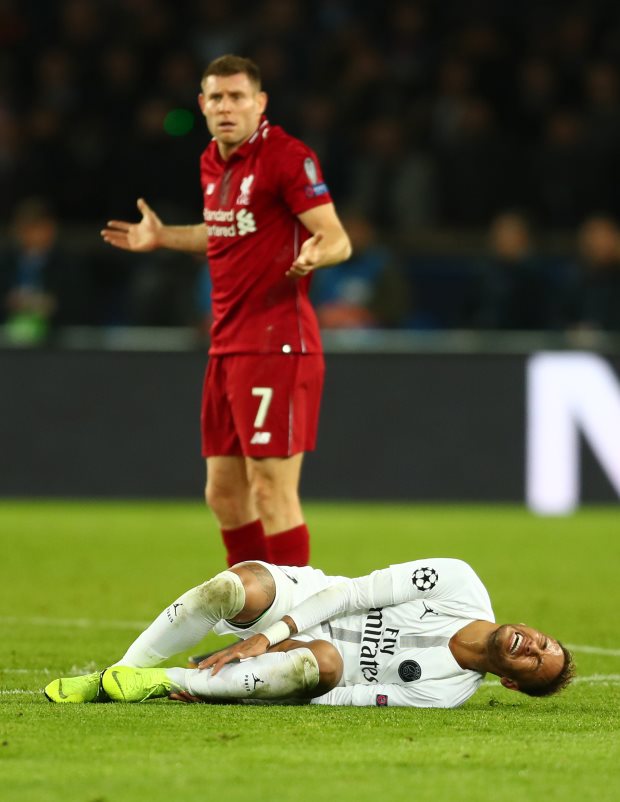 Carragher slammed the PSG stars and believes they should feel embarrassed with the way they conducted themselves on the pitch on Wednesday night.

He feels PSG are good enough to win games based on their talent and need not resort to such methods.

The former Red said on Viasport: "It was frustrating.

"With Neymar, I mean we are talking about one of the best players in the world, but watching him tonight was embarrassing.

"If he continues like that his whole career, he is going to be remembered for that rather than the great player he is.

"It leaves a sour taste in the mouth and I have no sympathy for the PSG players, even Klopp was frustrated with them."

Carragher added: "Even Thiago Silva, the captain and a centre-back, was rolling around in the corner at the end, holding his face.

"This is a great team PSG, with great players and they don't need to resort to these tactics.

"They should let the football do the talking."