Former MLS star Alejandro Moreno has warned Newcastle United target Miguel Almiron that he will not be offered an adjustment period if he decides to make the switch to the Premier League.

Almiron has been in scintillating form for Atlanta United in the MLS so far this season after helping the team to reach the MLS Cup final against Portland Timbers, to be held on Saturday.

The 24-year-old, who directly contributed to 26 goals so far this term, has emerged as a target for Newcastle during the winter transfer window in January.

Despite Almiron's spectacular performances for Atlanta United, Moreno has warned the midfielder about the challenges he could face in the Premier League, if he decides to leave the MLS.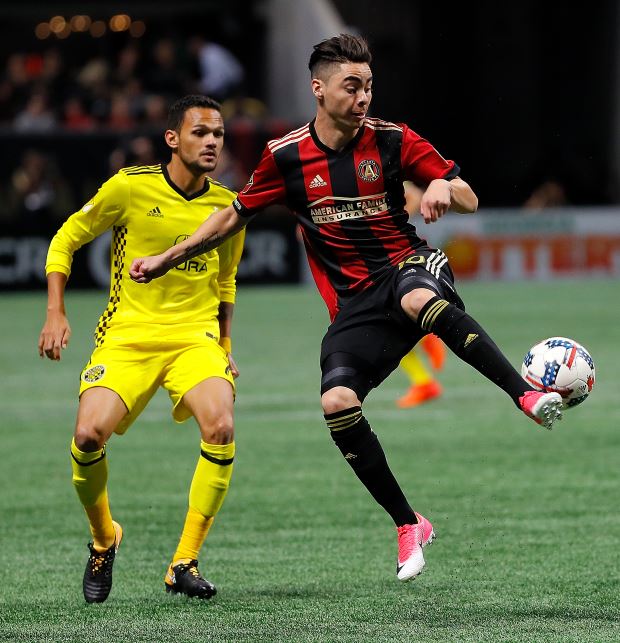 The former LA Galaxy striker believes that Almiron will not be offered any sort of an adjustment period to get used to the Premier League as Newcastle are desperate for points midway through the season.

Moreno also added that Almiron's mould fits the type of player that Rafael Benitez would ideally want, but warned him about the consequences if he cannot hit the ground running at St James' Park.

"Newcastle need help in a player that can break people down in one-on-one situations and players that can be creative in attack and do that transition quickly in attack because this is a team that usually defends and then looks for that type of speed", Moreno said on ESPN FC.

"So yes, Miguel Almiron can provide some help, but there is not going to be an adjustment period here.

"If indeed he goes to Newcastle, once he lands there, they are going to expect him to perform and perform at a level that allows Newcastle to get points.

"They need every point they can get and so therefore, Miguel Almiron, there won't be any sort of honeymoon, it's like, 'you are getting off the plane, you are going in there and we will see if you can help us.

"If you can't, then you are going back to the bench and we will see who else can help us'.

"That is the sort of club Newcastle have become because for the need for them to get three points."

Almiron is under contract with Atlanta United until 2020 and has already earned 13 caps for the Paraguay national team at senior level.