Cagliari president Tommaso Giulini has ruled out the possibility of selling Tottenham Hotspur and Liverpool linked midfielder Nicolo Barella in January.

The 21-year-old is considered one of the top young talents in Italy and a number of Serie A clubs are primed to make a move for him in the coming months.

Roma, Napoli and Inter are chasing Barella's signature in Italy and he has also been attracting the interest of clubs in the Premier League.

Liverpool and Tottenham have both been linked with the midfielder, while Chelsea are reported to have been urged to enter the race by boss Maurizio Sarri.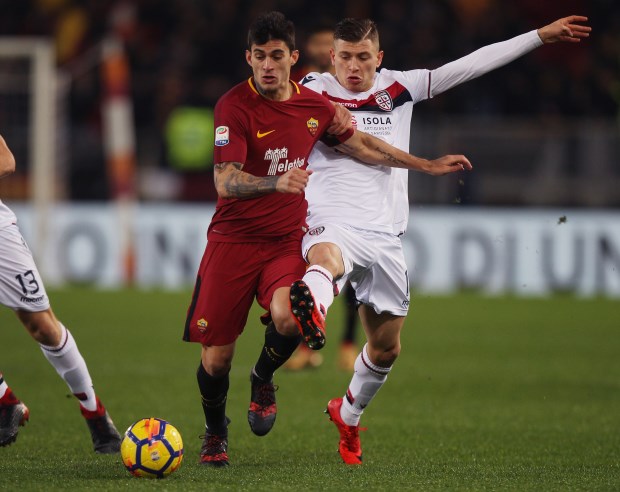 Some of his suitors could try their luck in the quickly approaching January transfer window, but Giulini has claimed that Barella won't be leaving Cagliari in the new year.

"For sure Barella won't be sold in January", the Cagliari supremo told Radiolina.

He added: "We do need an attacking midfielder to replace [the injured Lucas] Castro.

"For the rest, it depends on who leaves."

Chelsea, who are keen on Barella, could still look to do a deal in January as they could face a transfer ban from FIFA in the coming months.

Cagliari reportedly value Barella at around €50m.