Manchester City defender Benjamin Mendy has lifted the lid on life under current Leeds United boss Marcelo Bielsa, revealing how the Argentine holds his coaching staff to the highest of standards.

Bielsa, who took charge at Elland Road in the summer, is famously nicknamed 'El Loco' for his antics on the touchline and during training.

The Argentine tactician has been a hit in England's second tier so far, with Leeds currently leading the race for promotion to the Premier League from the Championship.

Bielsa's tactics and training methods have received praise, with the players at Elland Road buying into his methods and reaping the rewards.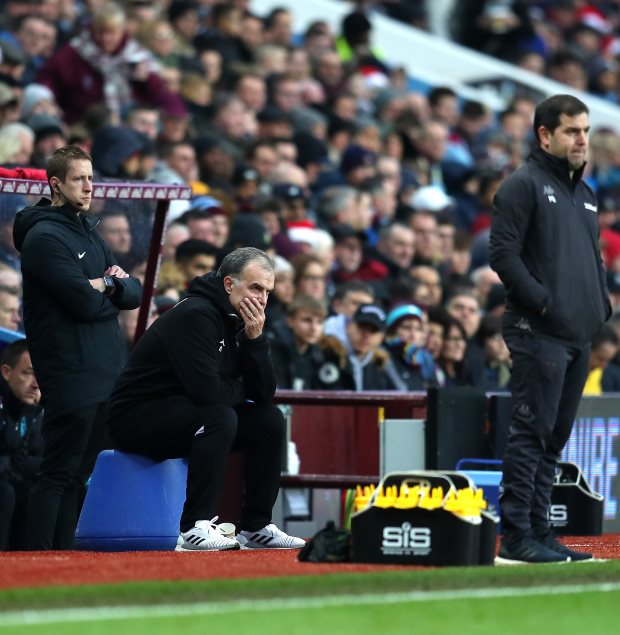 Mendy played under Bielsa at French giants Marseille and believes that he more than lives up to his nickname.

Offering a peek at life under Bielsa, Mendy explained one occasion when his coaching assistants had not met his high standards during the week and so were left at home for a friendly, meaning the backroom team for the game consisted just of the Argentine and the club doctor.


"For me, Marcelo Bielsa sports his real nickname 'El Loco'. At Marseille, he had incredible stages", Mendy said on French TV programme Canal Football Club.

"His staff, the way he works, if he says you need to put a cone at ten metres and you put it at eleven metres, maybe because of that you will not selected in the group to go on a trip with the team.

"His staff had to work well in the week to be in the group.

"And the first game of the season we had, a friendly, we left with a doctor, there was no assistant coach, nothing."

Asked about where Bielsa's other assistants were, Mendy revealed they were also absent and replied: "They had not done a pretty good job."

Bielsa brought his own backroom team in with him to Leeds and the strict regime is so far working out for the Whites, meaning the legendary Argentine may be managing in the Premier League next season.