Brighton & Hove Albion manager Chris Hughton has revealed that the Seagulls' last home against Chelsea showed the team the level they need to be at to challenge Arsenal this evening.

Hughton's side were two goals down at half time, but put in a spirited display to reduce the deficit and push Chelsea in the second half of the game.

Brighton have lost their last three games in the league and have another difficult clash against Arsenal today.

The Seagulls have been strong at home this season, having picked up 14 points from eight home games, and Hughton feels the clash against Chelsea showed just how much they need to raise their game when they face Arsenal.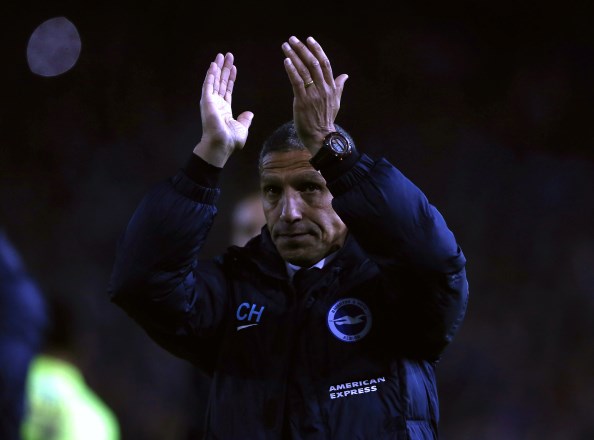 "Generally we've been good at home.

"You know that you have to be able to raise the ante when you're playing against the top-six teams because of the quality they've got", Hughton was quoted as saying by his club's official site.

"We're on the back of a home defeat to a very good Chelsea team, so if there's any indication of the levels that you have to get to, we've very recently had to feel that.


"But the moment you start thinking that you can't get results against particular teams, you may as well stop playing."

Brighton will have fond memories of their last game against the Gunners at home as goals from Lewis Dunk and Glenn Murray helped them beat Arsenal 2-1 in March this year.