Rangers summer-recruit Eros Grezda has admitted that playing in Scotland is hugely different to turning out in Croatia, but insists he is enjoying the pressure associated with playing for the Old Firm giants.

Grezda, who joined the Gers on transfer deadline day in the summer, has quickly settled in at Ibrox after getting used to the demands of the Scottish Premiership.

The winger has notched up 10 appearances and scored twice in the league, and is slowly but steadily becoming accustomed to representing the Old Firm giants on a regular basis.

Grezda, who spent three seasons in Croatia's top flight with the likes of Lokomotiva Zagreb and Osijek, admitted that Scottish football is much faster and aggressive compared to his previous experiences.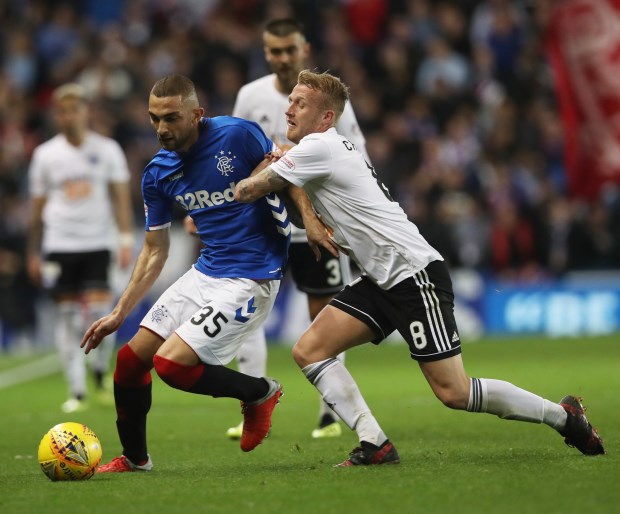 The 23-year-old also added that the experience of playing in front of such a huge crowd is nothing like he experienced in Croatia and conceded that the pressure is much higher at Rangers.

"It [football] is faster [here than in Croatia], aggressive and you have to think faster, the moves and everything but, I'm getting used [to it]", Grezda told Rangers TV.


"Of course [there is a lot of pressure while playing for Rangers when compared to Osijek], because a lot of fans are here.

"It is not the same when you play in front of 50,000 people and in front of 5,000 or 10,000 when I was playing in Croatia."

However, Grezda insisted he likes to thrive on pressure and stressed the importance of doing well at a Ibrox, especially considering the fact that it is a dream come true for him to play in front of such a huge crowd.

"So it's a totally different feeling for me, but I really like when the pressure is on somebody, so yes, I like it.

"Since I was a child, I was dreaming to play in front of a big crowd, big people, big fans, so now here, I got everything that I dreamed [about]."

Grezda has earned nine caps for Albania at senior level since making his debut in March 2017.