AC Milan are assessing the possibility of signing Leeds United linked forward Moise Kean, but Juventus are not keen to negotiate a move for the youngster.

The 18-year-old striker's future at Juventus has been under the scanner for several weeks and the interest around him heightened when he reportedly turned down an extension from the Italian champions.

Kean has struggled for playing time at Juventus and the player and his agent, Mino Raiola, are keen to seek a move in order to get more under minutes under his belt.

Raiola has offered the youngster to Frosinone and he has also been linked with a move to England, with Leeds widely credited with an interest in signing him.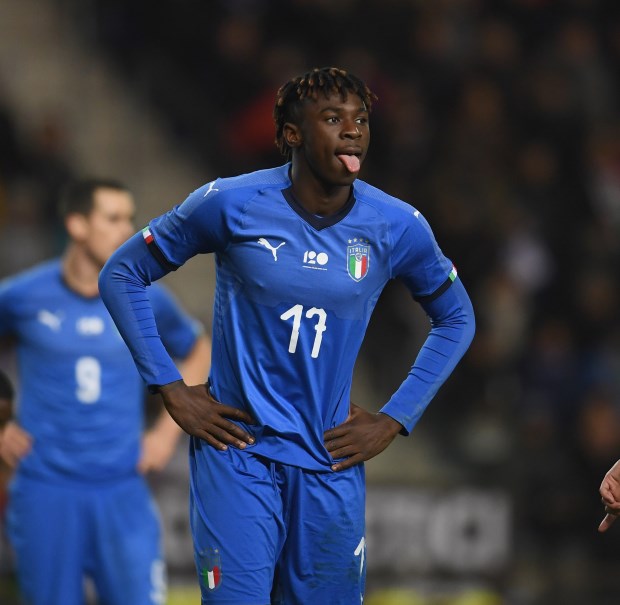 However, one of the bigwigs of Italian football are also keen, as according to Sky Italia, AC Milan are considering the possibility of signing Kean from Juventus.

Kean's name has been discussed by the AC Milan hierarchy and they are assessing whether they could make a move to sign the youngster.


However, Juventus do not want to sell him at the moment or even consider a loan offer for Kean as they remain happy to keep him as part of their squad.

Kean's current deal with the club runs until the end of next season.