Paris Saint-Germain loanee Timothy Weah has admitted being in touch with Odsonne Edouard on social media prior to his move to Celtic, as he aims to reap the same development benefits as the Frenchman.

Edouard, who joined Celtic on a record-deal in the summer, played alongside Weah in the academy at PSG during his formative years.

The duo will share the dressing room yet again at Celtic following Weah's six-month loan switch to Scotland with the Scottish Premiership champions.

Despite having had to deal with the weight of being Celtic's record-signing, Edouard has managed to give a good account of himself so far this term after netting 14 goals.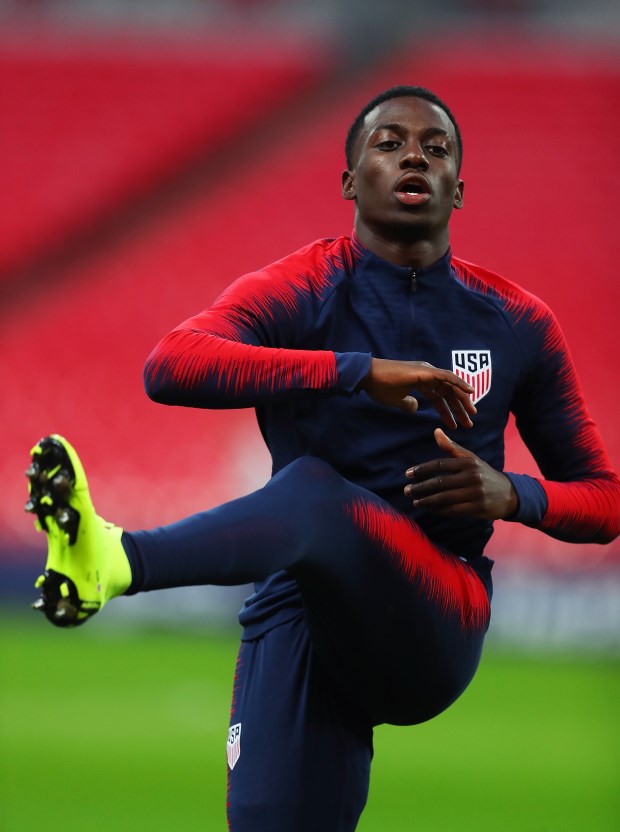 And Weah admitted he would like to follow in the footsteps of Edouard at Celtic in a bid to try and continue his steady development at senior level.

The 18-year-old attacker also revealed that he spoke to Edouard before signing for Celtic and insisted it is heartening to see him again and observe his development at the club.


"Yes [I had the opportunity to speak with Odsonne Edouard before the move to Celtic]", Weah said on Celtic TV.

"It's funny because the day I had the visit, he DM'ed me on Instagram and he was like, 'So bro, are you coming, are you coming?'

"I'm like 'yeah, I had a meeting with the gaffer and I'm really loving the team and really loving the club and I'm going to come here'.

"He saw me today in the locker room, we were joking, laughing and catching up.

"It's great to see him again and it's great seeing how he has progressed and seeing his development at the club and hopefully, I can do the same."

Weah, who made his debut for the United States national team last year, has already earned eight caps at senior level.