West Ham United manager Manuel Pellegrini has dismissed reports fuelling talk of Marko Arnautovic's exit by claiming the forward will have his head in the right place against Arsenal.

The Hammers return to action in the Premier League on Saturday when they host city rivals Arsenal at the London Stadium, amidst reports linking Arnautovic with a move away from the club.

However, Pellegrini has dismissed the links that fuelled the exit talk by claiming that Arnautovic will have his head in the right place when he takes the field to lock horns with the Gunners.

The Chilean insisted the links are just rumours floating around at the moment and reiterated that there is no official news regarding any potential switch during January.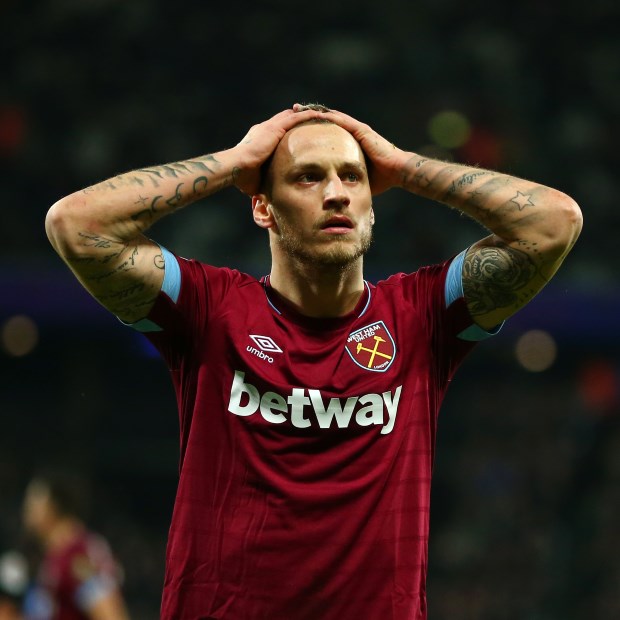 "Those are all rumours", Pellegrini told reporters in a press conference.

"We know that we have a very good player in Marko, a lot of clubs may want him to play for them. At the moment we have no news about him.


"He will have his head in the right place for the game against Arsenal."

However, Pellegrini remained coy on the possibility of an exit in the future by admitting that a player like Arnautovic will always warrant attention from teams and insisted he wants to keep him.

"I don't want to talk about that. Marko is a player of our team, players of his quality will be wanted by other clubs", he added.

"I want to keep him of course, but you never know what might happen in the future."

Arnautovic, who has scored eight goals across all competitions this term, was the subject of a £35m bid from an unnamed Chinese club earlier this week.