Rangers director of football Mark Allen has insisted that criticism aimed at Alfredo Morelos will not affect the striker, but says he deserves better treatment in Scotland.

Morelos, who has been in spectacular form for Rangers so far this season, has come in for stern criticism from a number of quarters, owing to his disciplinary issues on the pitch.

The Colombian has struggled to remain level-headed on numerous occasions throughout the season, while also picking up 11 cautionary bookings to go with his three sending offs.

However, Morelos has the backing of Rangers boss Steven Gerrard at Ibrox and continues to remain as a firm favourite at the club, irrespective of his issues.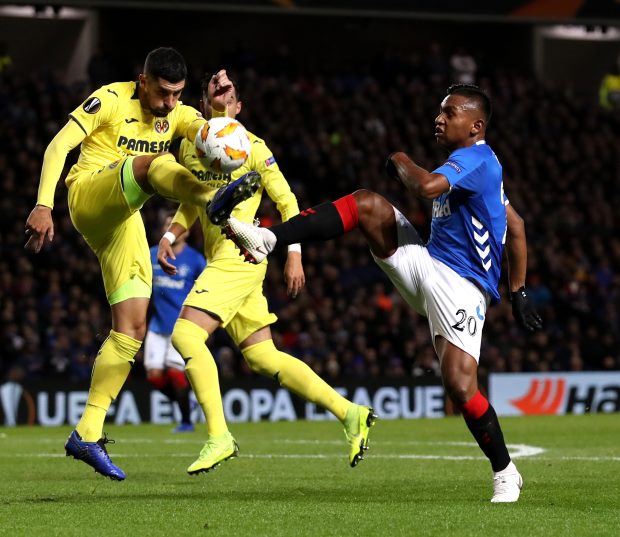 Despite being on the receiving end of persistent criticism, Allen feels that any negative opinions hurled at Morelos will not affect the player due to his strong mentality forged out of a difficult upbringing.

Furthermore, Allen also insisted that Morelos deserves better treatment from some quarters in Scotland, especially considering he has had to do it the hard way at such a young age.


"I certainly don't detect that [the criticism could get to him]", Allen was quoted as saying by the Herald.

"He is very resolute. You have seen him, he goes down and gets back up again.

"The point I am trying to make is do you think we need to give him a bit of a fairer ride in terms of actually looking at some of the other stuff around that and not just what Morelos has allegedly done.

"That [his background] tells you the type of person that he is.

"He is robust, he is resolute and relentless in terms of his pursuit to try and play football at the highest level."

Allen also insists that Morelos is a popular figure in the dressing room at Ibrox.

"We have no issue with Alfredo Morelos.

"He trains well, he is popular with his team mates, popular with everyone within the football club and sometimes I think he gets a bit of a rough ride."

Morelos, who joined Rangers in the summer of 2017, has been directly involved in 30 goals from 34 appearances across all competitions this term.