Napoli sporting director Cristiano Giuntoli has met the representatives of Chelsea target Nicolo Barella to convince the player to move to the San Paolo.

Barella's future at Cagliari has been a hotly debated topic over the past few weeks due to Chelsea's interest in taking him to the Premier League in the January transfer window.

The Blues are claimed to have tabled a big money bid that is in line with Cagliari's demands, but for the moment Barella is holding up the move to England.

The Italian reportedly wants to stay at Cagliari until the end of the season and take a decision on his future next summer when more clubs could join the chase.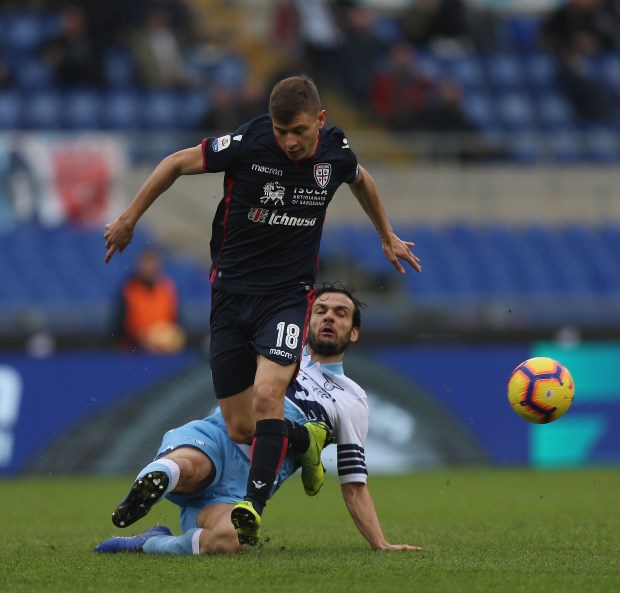 Napoli, who have been watching him for several months, remain keen to sign him, and according to Italian daily Il Mattino, Giuntoli met the midfielder's representatives on Thursday to discuss the situation.

With Chelsea seemingly willing to match Cagliari's financial demands, the Serie A club are in no mood to offer any discounts on the transfer fee.


Napoli are trying to probe the possibility of the midfielder pushing for a transfer to the San Paolo.

Barella is believed to be preferring a move to Napoli as he wants to stay in Italy but he wants to defer the decision until the end of the season.

The Serie A giants are continuing to push for the move and the midfielder remains one of their top targets.