West Ham United star Declan Rice has vowed to remain level-headed and continue to learn amidst comparisons with England and Hammers legend Bobby Moore, but admitted he wants to win the Champions League.

Rice, who recently signed long-term contract with West Ham, has quickly established himself as a regular under Manuel Pellegrini this term.

The 19-year-old's impressive performances have not gone under the radar with both England and the Republic of Ireland vying to secure his services on the international stage.

Despite only becoming a regular in the first team towards the end of last season, Rice is already being touted as one of the brightest prospects in the country, with comparisons likening him to club legend Moore.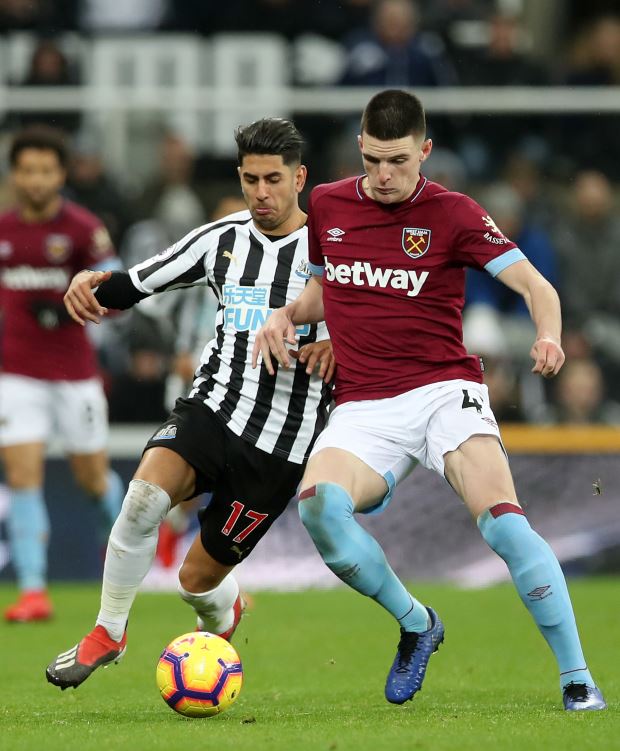 However, Rice is staying grounded amidst the flattering comparisons, admitting that it is an honour to be mentioned in the same breath as Moore.

"I've seen comparisons between myself and Bobby Moore", Rice told the club's official website.


"It's nice to be told there are similarities but nobody will come close to him — what a player, what a man!

"Just to be mentioned in the same breath as Bobby is something really special for me.

"I know I still have a lot to learn.

"If you're not learning, you don't progress."

Rice also revealed that he wants to play at the highest level throughout his career, while admitting he is keen to win trophies, even the Champions League.

"I want to play at the top level throughout my career", he continued.

"I want to win trophies, even the Champions League.

"You have to be ambitious. If not, what's the point?"

Rice, who joined the West Ham academy after leaving Chelsea in 2013, has notched up 22 appearances in all competitions so far this season.