Jurgen Klopp has conceded that his Liverpool side did not produce one of their best performances in their 1-0 win over Brighton on Saturday afternoon.

Liverpool dominated the game from the first minute and controlled possession and tempo of the game as Brighton defended gamely. However, despite all their dominating the Reds were struggling to cut open the home side's disciplined defence. There were very few chances created and their attacks were getting bogged down in the final third.

The first real chance came towards the half-hour mark when Trent Alexander-Arnold delivered a left-footed cross and Xherdan Shaqiri's glanced header was just a fraction wide of the goal.

Liverpool were still not asking enough questions and Mohamed Salah was not given an inch of space to work with, in the first half.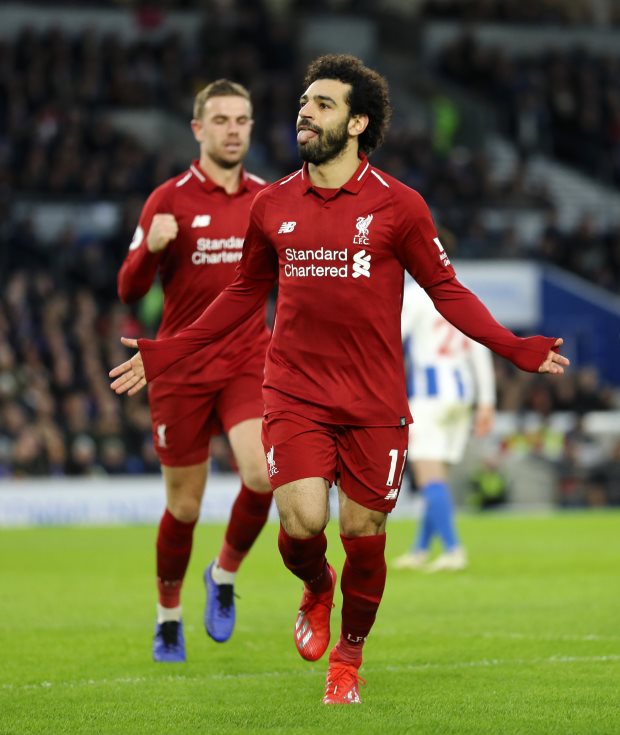 Following the break, Liverpool came out with intent and won Salah won a penalty when Pascal Gross fouled him inside the box to stop one of his wriggling runs. The Egyptian stepped up and converted the spot to give the Reds a 1-0 lead in the 50th minute.

At the other end, Solly March produced a low cross after a counter-attacking run and it found Gross, whose shot was importantly blocked by Fabinho.


Liverpool continued to hog the ball but Jurgen Locadia was just inches away from equalising when his 30-yard shot was deflected just wide of Alisson's goal.

Georginio Wijnaldum came close to sealing the points in the 80th minute when his 18-yard shot fizzed wide of the post following some work from Salah, who created the ball and some space for the Dutchman to shoot.

The Liverpool goalscorer missed a sitter just two minutes from time when a James Milner cut-back produced a chance. But he made poor contact and the ball bobbled wide of the goal.

Despite some late Brighton pressure, Liverpool managed to hold on to the three points and cement their grip at the top of the Premier League table.

Klopp admits that Brighton made it very hard for his side and says Liverpool were clearly not at their best against Chris Hughton side who knew how to defend.

However, he is delighted with the three points and believes his side won following a proper game of football against a tough nut such as Brighton.

Klopp told Sky Sports: "It was very hard but that is how it is. It was a massive game today. Everyone knows how difficult it is to go to Brighton.

"You have to be creative against a really good, organised side.

"It was a mature performance from my side. I really like that as this season it is quite a new skill and I'd like us to keep that.

"We learned from the first half and the second half was better.

"I liked the performance. It wasn't an opera of football but it was a really nice song.

"It was clear that we had the ball a lot but it is really difficult. Chris Hughton is a smart fox! They close the space perfectly.

"It is really difficult to stay 100% for the whole game.

"It is a challenge but this is a proper football game which we won and I like that."

With Manchester City not in action until Monday night, Liverpool have a seven-point lead at the top of the Premier League table at the moment.