Former Chelsea manager Jose Mourinho backed the way the Blues have handled the situation surrounding goalkeeper Kepa Arrizabalaga, who was restored to the team on Sunday at Fulham.

The Blues were rocked by controversy during their EFL Cup final defeat to Manchester City at Wembley when club-record signing Arrizabalaga refused to come off the pitch after being lined up for a substitution.

Maurizio Sarri cut a frustrated figure on the touchline as he was left angry at the goalkeeper's decision to disobey his call and continue to remain on the pitch.

Chelsea responded to the incident by fining Arrizabalaga and Sarri backed it up by dropping him for the next game against Tottenham Hotspur in the Premier League.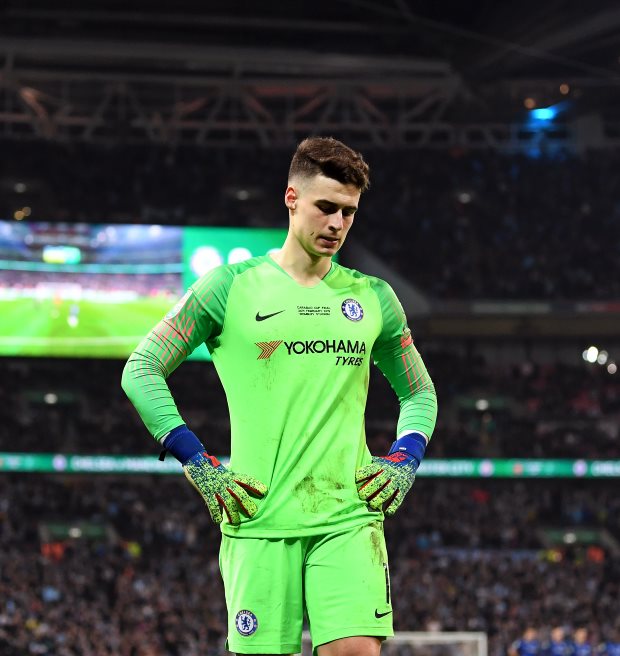 However, the Spaniard was restored to the playing eleven on Sunday, when Chelsea beat Fulham to make it back-to-back wins since the defeat at Wembley.

And Mourinho has backed his former club by claiming Chelsea showed common sense while dealing with Arrizabalaga after his antics in the EFL Cup final.


"He is the most expensive transfer of a goalkeeper in the world", Mourinho said on beIN Sports Sunday.

"There are principles, but there are also other reasons to make you have some common sense and try to take it in the right way.

"I think they [Chelsea] managed well and the best water to kill the fire was win against Tottenham, win against Fulham and probably we are the last ones speaking about it and everything is normal for them."

Chelsea will next face Dynamo Kyiv in the first leg of their Europa League round of 16 tie at Stamford Bridge on Thursday night.