The agent of Newcastle United target Stanley N'Soki has fired a warning to Paris Saint-Germain over his client's lack of minutes on the pitch.

N'Soki has been on Newcastle's radar and he was linked with a move to the Premier League ahead of the January window before PSG shut down the mid-season switch talk.

A product of the PSG academy, the youngster made his debut for PSG last season and has been more of a part of the squad during the ongoing campaign.

But the 20-year-old left-back has made just seven league starts for PSG this season and has not been involved even in a minute of Ligue 1 action since February.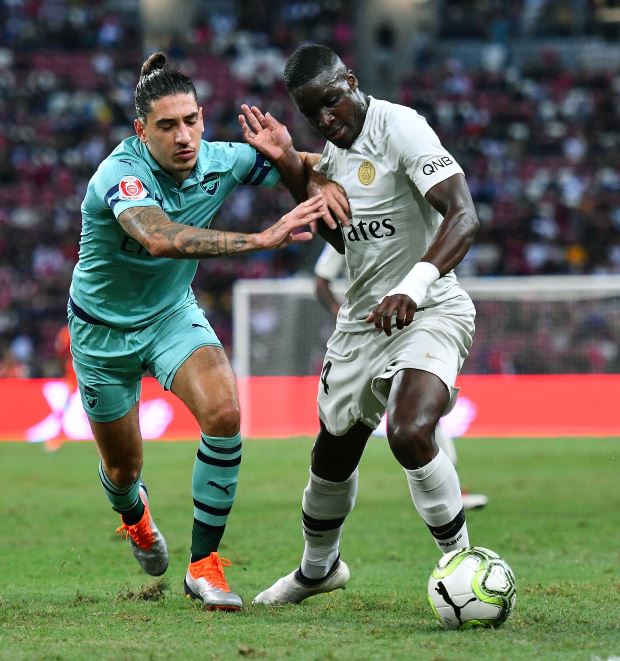 His agent, Dadi Mayuma, is concerned and wants to know why his client has not been given an opportunity even after the league title was secured recently.

"Stanley has not played for a while and you understand that the situation is not simple", he told RMC Sport.


"The club showed that they believed in him and I like to feel that is still the case.

"But it's been a while since he has played and he has not seen even a minute, while the championship is won.

"Stanley has been kept aside and it is normal to ask questions."

Mayuma indicated that his client could always leave the club as it is natural in football and admits a decision will be made in the summer.

Asked if N'Soki will leave PSG, the agent said: "That is a question for Paris Saint-Germain.

"A career is made of movements. A player can stay at a club or go to another club.

"We have good relations with the PSG management and the best solution will be found in the summer for Stanley."

With Newcastle tipped to look for another left-back in the summer, they could rekindle their interest in N'Soki.