Rangers first team coach Michael Beale has advised the Scottish Football Association to look south of the border for inspiration on how to push youngsters to a higher level.

Scotland are now searching for a new national team manager after Alex McLeish left his role as boss, following a string of poor performances and results.

Beale thinks that criticism of youth coaches over the lack of players coming through in Scotland is wide of the mark and there are steps the SFA can take.

The Rangers first team coach thinks that steps taken in England, which are now bearing fruit, should be followed in Scotland.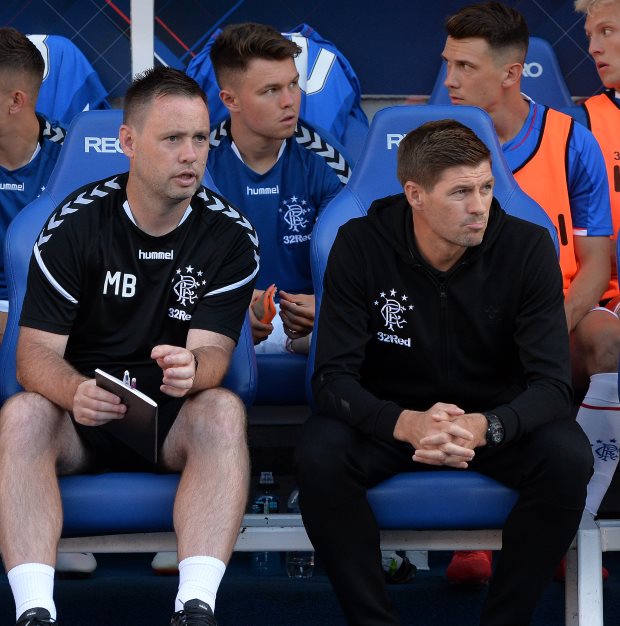 Beale also believes that in Scotland something which cannot happen in England could be put into place, with the introduction of B teams.

The Rangers first team coach wrote on Twitter: "When a national team coach is sacked, or team don't win/qualify for tournaments, it is always the youth coaches who get a rough deal via the media on "why we aren't producing players".


"Has always been the way in England and I'm now reading it in Scotland too. Many more issues than that…..

"Scotland has lots of talented players.

"A few things to help them grow: (1) Game must not be based on physicality (pro refs, tougher refereeing and VAR help), (2) better pathway – B teams would help process hugely, (3) the right coach, style, players working together, (4) faith/patience.

"English clubs managed to adopt 3 of that list in the last few years and we are now really proud to watch/support our national team", Beale wrote.

"The one missing (B teams) is something the Premier League clubs would love to have.

"That's never going to happen in England, but could be a huge asset to the SFA!"

Beale has extensive experience in youth coaching and Rangers boss Steven Gerrard has not been shy of handing opportunities to young players this season.

Winger Glenn Middleton was quickly promoted to the first team squad under Gerrard and has been handed game time, while Ross McCrorie has continued his development.

Rangers have a host of talents out on loan, as they seek to find opportunities for talents to push forward with their game.