The agent of Tottenham Hotspur target Nicolo Zaniolo has warned Roma to hurry up with a new contract offer as he has been fielding calls from top clubs for his client.

The 19-year-old attacking midfielder's performances at Roma have piqued the interest of clubs across Europe ahead of the summer transfer window.


Arsenal have been keeping tabs on him for a while and Tottenham have already put a concrete bid in of around €50m to snare Zaniolo away from the Serie A giants in the coming months.

Roma have been keen to offer him a new contract, but his agent Claudio Vigorelli has already claimed that they have not heard anything from the Giallorossi for some time.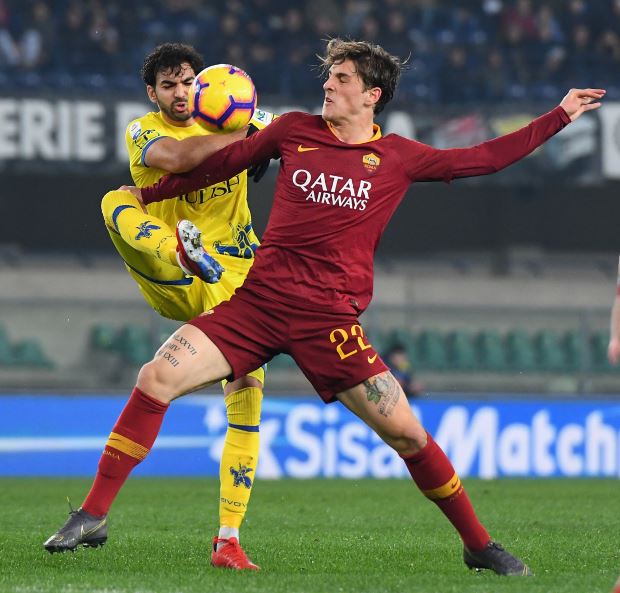 He insisted that Zaniolo still wants to sign a new contract, but accepts that the situation is very different to what it was last year when the player was sold to the Serie A giants as part of Radja Nainggolan's move to Inter.

He warned the Giallorossi that a number of clubs have already been calling him up in order to sign Zaniolo and indicated that he wants to hear from Roma about his client's new contract as soon as possible; Tottenham have been strongly linked in recent weeks amid claims Daniel Levy is personally directing negotiations.

"I can only confirm our willingness to sign a new contract with Roma", Vigorelli told Il Romanista.


"I believe, however, that it is clear and understandable to everyone the need to restructure Nicolo's contract.

"Compared to 12 months ago, the scenario around the boy has completely changed.

"I would have to say that for the last few months I have been receiving a lot of phone calls from big clubs.

"I won't tell who or how much they are offering to buy him, but Nicolo is only focused on Roma and the race to finish fourth and play in the Champions League."

The agent added that while he spoke to now former sporting director Monchi, he is now waiting for fresh discussions.

"In the recent past I spoke with Monchi about Zaniolo's future and then with Massara, we promised to speak about Easter and as late as the end of the season.

"Now we are waiting for the Giallorossi to call."


*Correction 13:47: The title of this story original referenced "Tottenham star" rather than "Tottenham target" when referring to Nicolo Zaniolo.