Fiorentina are considering offering a new contract to Liverpool and Juventus target Federico Chiesa in order to ward off interest in him this summer.

The 21-year-old winger has been in the eye of a transfer storm ahead of the end of the season as several clubs line up to snare him away from Fiorentina.



Liverpool have been keeping tabs on him and have already enquired about the possibility of taking him to England, while Bayern Munich have also been linked with a move for the Italian.

Juventus have long been keeping their envious eyes on the Fiorentina talent and are reportedly prepared to offer him a massive contract to tempt him into pushing for a transfer.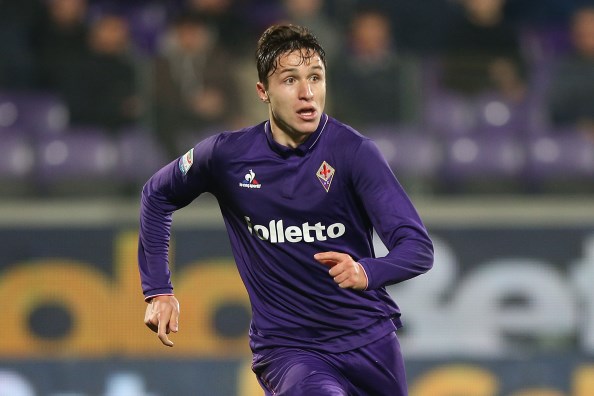 Fiorentina have already slapped €100m price tag on him, and according to Italian daily Gazzetta dello Sport, more efforts are on their way as they try desperately to keep Chiesa at the club.

It has been claimed Fiorentina are plotting to offer him a new contract with improved terms.

The winger's current salary is believed to be around €1.7m per season and Fiorentina are mulling offering him a contract worth more than €3m.


La Viola are hopeful that a new contract will help them to keep Chiesa away from clutches out other clubs for at least one more season.