Liverpool boss Jurgen Klopp believes his side showed they can handle pressure situations without showing title race nerves after they played out a thrilling 3-2 win away at Newcastle United.

Klopp saw his side take the lead through Virgil van Dijk in the 13th minute, but Newcastle pegged the visitors back when Christian Atsu struck seven minutes later.



A Mohamed Salah goal in the 28th minute made sure Liverpool would be going into half time ahead, but a stunning strike from Salomon Rondon nine minutes into the second half levelled matters once again.

Liverpool were not dead though and pushed for a winner, coming up trumps when Divock Origi scored with a header four minutes from time.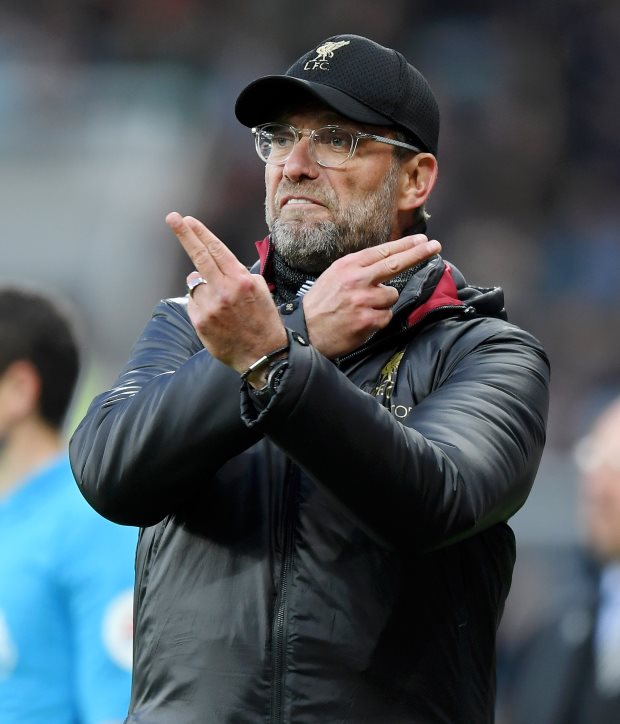 Klopp's side are now back on top of the Premier League table and the German boss is delighted.

He said on Sky Sports: "The way Newcastle played, it was just difficult to deal with in general.

"It's really difficult to defend all these situations and we cannot defend them, it kept them in the game.


"We had so many fantastic moments of football, we should have finished it off before they scored the second goal.

"It's brilliant, that's football, it's not important, what the boys did is unbelievable.

"It's brilliant, so deserved.

"It was a tough game against a physically stronger team than us. We had to fight, I couldn't be more proud."

The Liverpool boss believes there was no sign of nerves from his side, despite being just minutes from suffering a big blow in the title race, and thinks the way his men played shows they can deal with pressure situations.

"I didn't see anyone being nervous, we just tried it, no silly fouls, just really clear.

"It's an important lesson for us that we can deal with that like this."