Chelsea loanee Mason Mount has warned Leeds United that Derby County have extra fire inside them to avenge their defeats in the regular season during the Championship playoff semi-final between the two sides.

Frank Lampard's men, who secured the final playoff berth in the Championship, have been pitted against Leeds in the promotion playoff semi-finals.



The Rams were beaten 6-1 on aggregate during the two meetings between the sides in the regular Championship season and are well aware of their opponents' capabilities.

As such, Mount has warned Leeds that Derby have an extra fire inside them to avenge their humiliating losses in the regular season, when they meet in the playoff semi-final.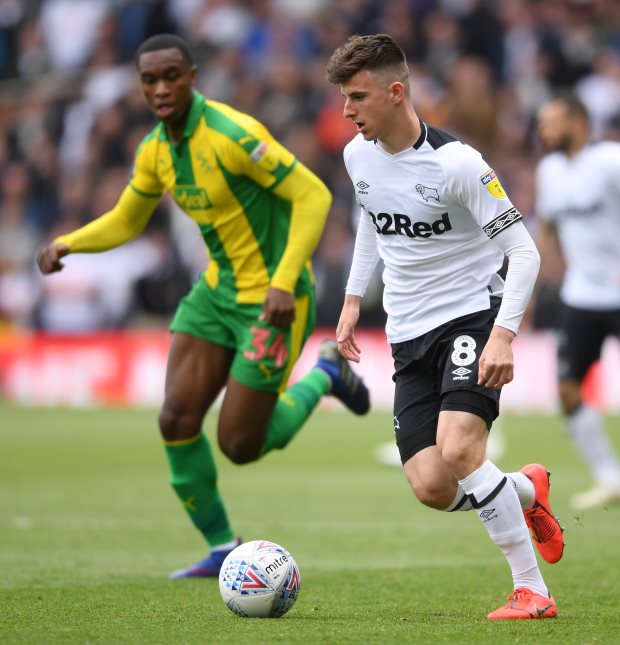 The Chelsea loanee also admitted that Leeds are a good team, but stressed that the outcome of the games during the league season will hardly matter during the playoffs.

"I think the league season is out the window now. It comes down to these two games", Mount said in a press conference ahead of the meeting with Leeds.

"They are a very good team that play good football.


"We've lost to them twice, so maybe there's a bit of extra fire in us to put that right."

Mount further added the Rams can feed off the rivalry between the two sides on Saturday and feels they owe it to the fans to produce a victory against Leeds.

"I think you can thrive off the rivalry a bit.

"You want to win it for the fans – we owe it to them", he added.

Derby will take the trip to Elland Road for the away leg on Wednesday, after the first leg at Pride Park this weekend.