Chelsea manager Maurizio Sarri believes that the relentlessness of English football means most top Premier League teams arrive in the last month of the season running on their reserves.

Arsenal and Chelsea reached the Europa League final on Thursday night and made sure that Europe's premier club competitions will be an all English affair at the end of the season.



Four teams from the same country competing in the Champions League and Europa League finals is an unprecedented feat and Sarri believes it is a brilliant achievement given the challenges the Premier League teams face.

He pointed out that Chelsea had to beat some of the best teams in England in order to reach the EFL Cup final, where they lost to Manchester City at Wembley.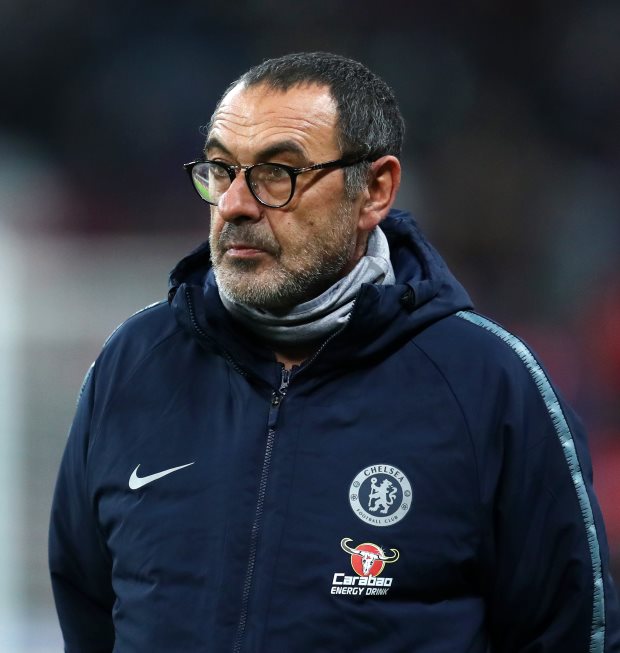 The Italian also believes that the Premier League is the best league in Europe because of the sheer relentlessness of it and feels most English teams reach the last month of the season exhausted because of the number of games they have to play every season.

Asked about his thoughts on four Premier League teams competing for the Champions League and Europa League, Sarri told a press conference: "Here the level is very high. Very high.

"If you think that, for getting to the final of the EFL Cup, we had to play against Liverpool, against Tottenham the finalists of the Champions League, then we played against the best team in Europe in the final, Manchester City.


"So you can understand the level here is very high.

"At this moment, the Premier League is the best championship in Europe and, as a consequence, in the world.

"So it's not easy for an English team to arrive in the last month in a very good condition, physically, because here we play more than in the other countries.

"We played the match number 61 today. In Italy, you can play 50/52 matches, but it's a big difference.

"Ten matches of difference is a big difference. Two and a half months without training, so a big difference."

Chelsea are already in next season's Champions League hat but Arsenal could become the fifth English team to qualify if they win the trophy in Baku later this month.