Marseille star Lucas Ocampos has conceded it is difficult to follow Leeds United's matches this season, but insists in Argentina it is a ritual to watch Marcelo Bielsa's team.

Bielsa was responsible for taking Ocampos to the Stade Velodrome, snapping him up on a loan deal from Monaco in early 2015.



The Argentine departed around eight months later, but Ocampos has nothing but respect for how Bielsa helped him to view the game during their time together in France.

Ocampos believes that Bielsa is a coach who focuses on the tactical aspects of the game, while he revealed that the current Leeds boss changed something deep inside him, unlike other coaches he has worked with.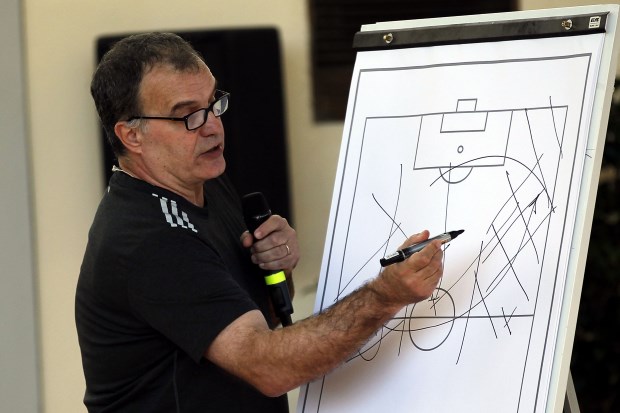 He told French daily La Provence: "Tactically, we worked a lot.

"He is a coach who focuses particularly on this area.

"At his side, I rediscovered what football is.


"It is clear that his training sessions were very complicated. But I loved working with him, it was absolutely revolutionary.

"Some coaches are with you every day without impacting what is deep inside you. That is why he is unique. He was able to shape my vision of this sport.

"Thanks to him, I am no longer the same player or the same man. I cannot thank him enough for that.

"The mentality that drives me today is the fruit of our collaboration."

Keeping up with Bielsa is not easy for Ocampos to do however, as unlike in Argentina, in France it is tough to tune into Leeds' matches.

"In Argentina, wherever he is, the meetings of his team will be broadcast.

"It is a ritual, because everyone has immense respect for his man", the Marseille attacker continued.

"Even when coaching in a second division in Europe, Argentines are at the meetings.

"In France, it is more difficult to watch Leeds matches."

Bielsa currently has Leeds fighting for promotion to the Premier League, while Ocampos is finishing off a season in France's top flight with Marseille.

The attacker has featured in 31 Ligue 1 games, scoring four goals and providing eight assists.