Marcelo Bielsa has insisted that his Leeds United side deserved to earn automatic promotion from the Championship, following their disappointing defeat to Derby County in their playoff semi-final tie.

Leeds came into last night's second leg at home confident of reaching the final following a 1-0 win at Pride Park at the weekend over Derby.



An early goal for the Whites further boosted their confidence of making Wembley, but an outstanding Derby performance in the second half led to Frank Lampard's side winning 4-2 on the night and edging out Leeds.

Leeds' season ended in a massive disappointment and they are set to spend one more year in the Championship.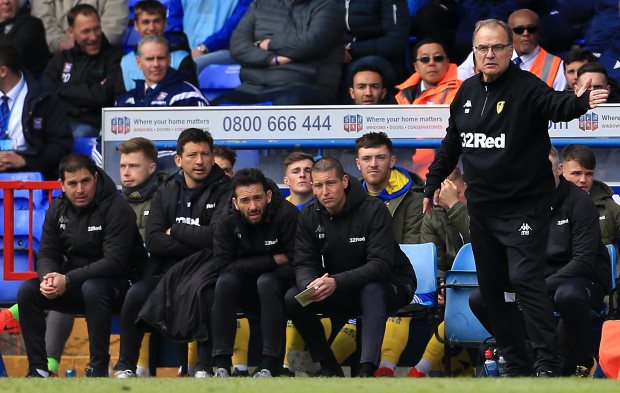 Bielsa insisted that no one is feeling the hurt of the defeat at Derby's hands more than the players and admits that he is responsible for the pain the fans are going through at the moment.

However, the Leeds boss believes it is important to draw the right kind of lessons and conclusions for the season and not belittle what his side achieved during the campaign.

He stressed that his players overcame many challenges and deserved to earn automatic promotion to the Premier League.


Bielsa said in a press conference: "You just have to accept the pain. I feel very sad first of all for the players.

"I don't think that there's someone who feels more pain than our players.

"It's never good to compare pains. But for me, it's hard to believe someone is suffering more than my players.

"And I also feel sad for the pain of the fans because I know it's a big pain. This is a responsibility that I have to assume.

"And it's very difficult for a head coach to assimilate the deception of all these people. And especially with two truths that work in an inconvenient way.

"They are two conclusions for me. The difficulties that this team could overcome. And the results that this team has reached taking into account all the difficulties that the team had to overcome.

"This invites us to think this team reached a point that was higher than the team could reach, but this is not true, because the team deserved to finish first or second.

"And we had the conditions and the skills to win these playoffs."

Bielsa is yet to commit to staying at Leeds next season and the club are fearful of losing some of their more influential players during the summer window.