Liverpool defender Dejan Lovren has backed his team to bolster their squad even further and believes the Reds can only improve under Jurgen Klopp.

Klopp's side picked up a whopping 97 points in the 2018/19 Premier League campaign, but were still beaten to the punch by Pep Guardiola's Manchester City, who finished on 98 points.



The Reds, however, still have a chance to end their campaign on a high by winning the most celebrated cup competition in Europe; Liverpool will take on Tottenham Hotspur in the Champions League final at Estadio Wanda Metropolitano on 1st June June, hoping to win the tournament for the sixth time.

Looking back on the campaign the Merseyside club have had with new players, Lovren has backed the team to reach greater heights in the coming years.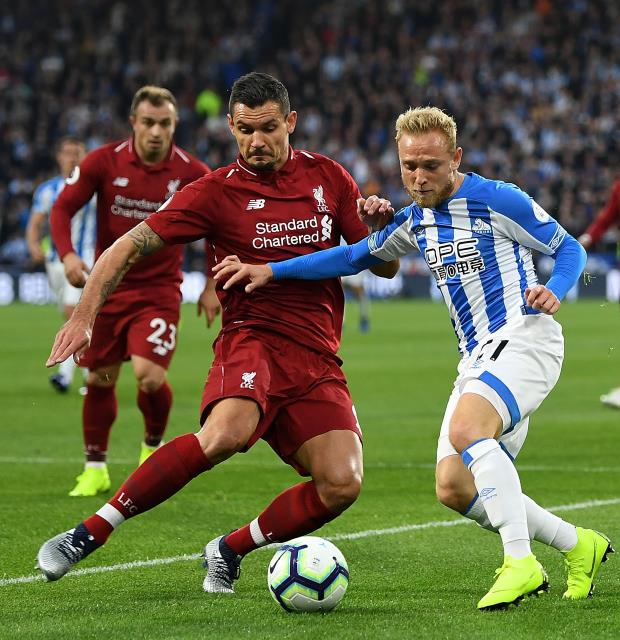 Speaking to Liverpool's official website, Lovren said: "This year, with the new players, we reached second place with 97 points, it's incredible, and again the final of the Champions League so definitely we are again one of the contenders for next year to do something great.

"With this team, we can only improve."

Liverpool may have limited room to improve given their performance over the last year, but Lovren insists he will welcome fresh blood as Klopp seeks to make the Reds even better.


He added: "We are still young so we learn every day something new and this is what matters: to keep this team all together in one place and of course, if there are new improvements to come, I mean new players, they are always welcomed.

"But when you look at the quality, it's really already quite high."

Lovren has competed with Joe Gomez and Joel Matip for the honour of partnering Virgil van Dijk in Liverpool's defence this season.