Leeds United managing director Angus Kinnear has told the club's staff that determination to achieve promotion has never been higher, with the Whites official ordering in pizza in a bid to improve the mood at Elland Road.

There is disappointment in the air at Leeds after a season promising promotion was snuffed out in the Championship playoff semi-finals by Derby County.



For much of the season the Whites had looked strong bets for automatic promotion, but their form faltered late on, meaning they dropped into the playoffs.

Kinnear knows how much the staff at the club are hurting, but he is determined to take the positives and insists that chairman Andrea Radrizzani, director of football Victor Orta and himself are already planning for next season.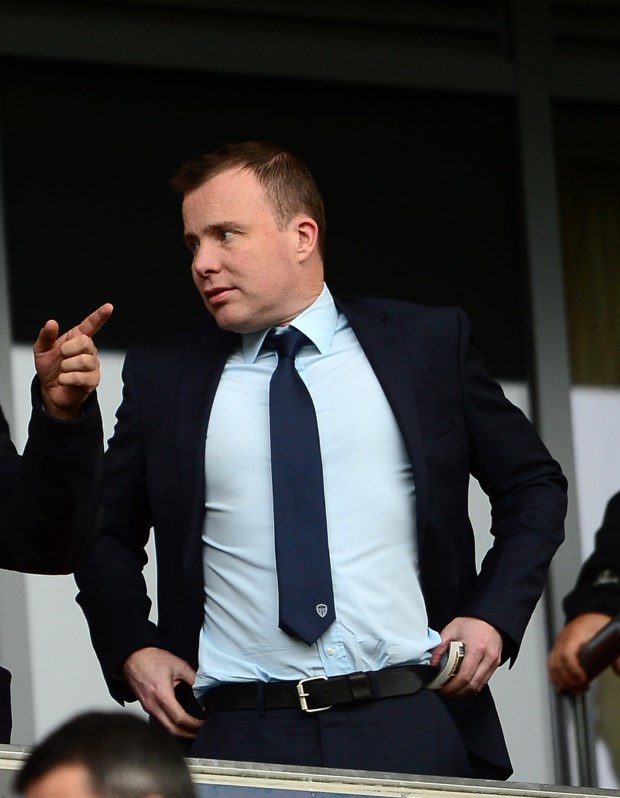 In an email to club staff, whom he is hugely proud of, Kinnear wrote: "I am sure like me that you feel pretty s**t this morning and it is natural to be down today.

"However this is no time for self pity. We should all reflect on the great season we have had both on and off the pitch. Whilst we have not realised our dream this year I know we have created the foundations which mean we will ultimately achieve it.

"We have had our most successful season in the Championship for a decade, reinvigorated the best Academy in British football, re-engaged with our local community and delivered record commercial revenues.


"The margins between success and failure in football are very fine and you should all be proud that you have been part of getting us so close.

"We are proud to have you as part of the team and that together we have made our supporters proud of their Club again."

Kinnear also stressed the huge determination at Leeds, adding: "I woke up this morning with even more determination and resolve to get this Club back to where we belong.

"We should stay United and use the memory of many highs of this season and the wonderful response from our City as inspiration.

"Andrea, Victor and I have already begun the planning for next season and Andrea remains as committed as ever.

"Leeds United will never do things the easy way and we all know that we will have to achieve our goal with the world against us. This will make our eventual success all the sweeter."

And the managing director, in an attempt to improve morale which he expects to fail, revealed pizza will be ordered in for the staff.

"We will be ordering in pizza for lunch at Elland Road in what I accept will be a futile attempt to improve morale.

"Marching on Together!"

Leeds fans will be hoping the club can quickly secure the future of head coach Marcelo Bielsa, who has admitted he is prepared to listen to what the Whites have to say about the possibility of him staying on into next season.