Liverpool boss Jurgen Klopp has provided an update on the progress made by Naby Keita during his rehabilitation following his injury against Barcelona earlier this month.

Keita, who joined Liverpool from RB Leipzig last summer, endured a difficult start to life at Anfield during the first half of the season.



Despite the slow start, Keita enjoyed an extended run in the playing eleven during the month of April, after he scored his first goal for the club.

However, Keita has been sidelined due to a thigh injury he picked up during the Champions League semi-final first leg against Barcelona at the beginning of this month.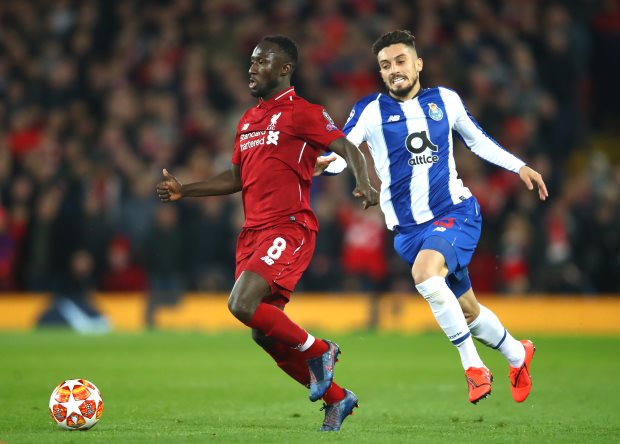 And ahead of Liverpool's Champions League final against Tottenham Hotspur next month, Klopp has provided an update on the progress made by Keita during his rehabilitation with the medical team.

The Liverpool boss confirmed that Keita is ahead of schedule, but admits he is still a long way from being ready for the Champions League final in Madrid next month.

"Naby is, I would say, a bit ahead of schedule, but that doesn't mean anything for the final", Klopp told the club's official website.


"He is now doing straight runs and all of that stuff, he feels comfortable with 50 per cent intensity and these things – but there is still a way to go."

Klopp also insisted that Liverpool will not be reluctant to allow Keita to participate in the Africa Cup of Nations next month, if he is 100 per cent ready to represent Guinea.

The German coach even went on to claim that any player who is fit to play under his watch will always be allowed to represent the country and stressed the same will apply to Keita.

"I know about the issues with Guinea and stuff like that; we don't want to keep a player out if he can play – maybe they think it is like this, but it is not like this", he continued.

"For me, it would be good if Naby would be 100 per cent fit and could play the Africa Cup of Nations, to be 100 per cent honest.

"But we don't know, we will see, and we need to work together with their medical department because in the end, a player who is fit – from my point of view – who can play, should play for his country.

"If he is not 100 per cent fit, he cannot play.

"That's how it is. It is not important whether you play for your country or your club.

"That's what we try to make sure. It looks good, very positive and we will see if there is a chance."

Keita notched up 33 appearances in all competitions for Liverpool during his debut season in England.