Liverpool midfielder Georginio Wijnaldum has conceded that Jurgen Klopp's management from the touchline can sometimes be a lot to handle for the players.

Klopp won his first trophy as Liverpool manager last season when he led the Reds to their sixth European Cup and also finished just a point away from eventual Premier League champions Manchester City.




The German has become a cult figure on Merseyside and there is a belief that he will be the man who will eventually end Liverpool's three-decade-long wait for a league title.

Klopp is known for being an agitated presence on the touchline and is often seen pacing around, looking to inspire his players to do more on the pitch.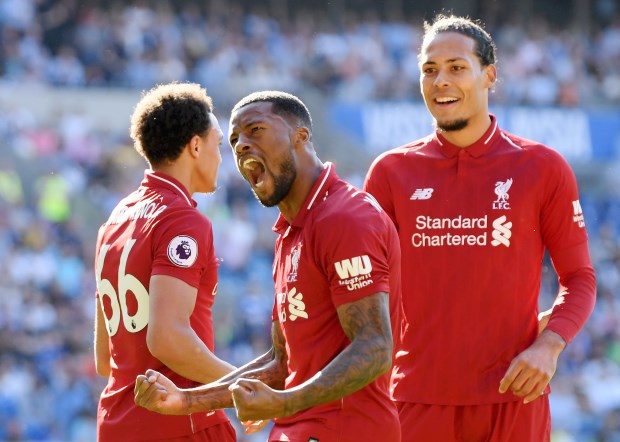 Wijnaldum admits that his presence and his mannerisms on the sidelines can be a bit daunting for the players sometimes as he demands compete commitment all the time.


He indicated that Klopp does not like his players showing any kind of weakness when on the pitch.

The Dutchman told The Athletic: "Sometimes it can be a lot for a player.


"You are busy with the game and sometimes it is not going well.

"Then you see him at the side, yelling at you.

"You are not allowed to bend over to take a rest, or show that you are tired.

"He wants you to stand up and show [the opposition] that you are not tired.

"It's very demanding, but he is always trying to help you as a player to go forward."

Klopp's Liverpool side opened their Premier League campaign with a 4-1 win over Norwich City on Friday night.