Juventus are expected to drop their interest in Arsenal right-back Mathieu Debuchy after he suffered an injury.

Debuchy, who had not started a game for Arsenal since November 2015, was handed a chance to impress from the off by Gunners boss Arsene Wenger in last weekend's 3-1 win over Bournemouth.

The Frenchman was forced off early in the game and Wenger confirmed a severe hamstring injury, which means a minimum of six weeks out for the defender.

Juventus had been linked with signing Debuchy in January following a broken leg suffered by Dani Alves against Genoa recently.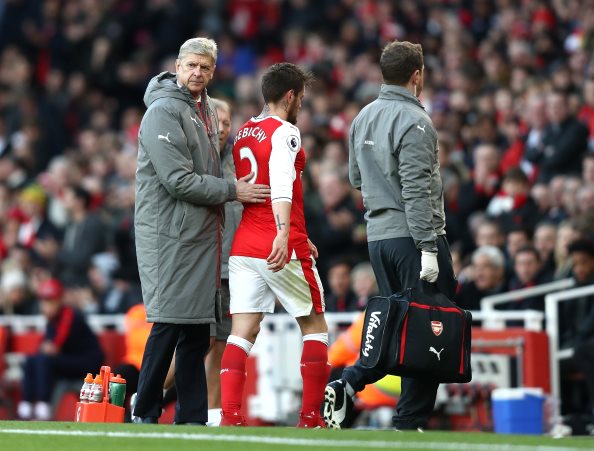 But Debuchy's injury, combined with him becoming increasingly injury prone, mean that Juventus are expected to end any interest in the defender, according to Italian outlet Tutto Juve.
Debuchy spent the second half of last season on loan away from Arsenal, at Bordeaux, but saw his time on the pitch interrupted by injury.

And with Juventus needing to replace Alves in the winter window, it is unlikely they will turn to the right-back.

Debuchy had been linked with quitting Arsenal next month.