Emil Forsberg's agent has revealed that he has held talks with a number of clubs interested in the winger, who has been linked with Arsenal and Liverpool, over a transfer move.

The 25-year-old Swede has played a key role in RB Leipzig's meteoric rise in German football over the last couple of seasons and has attracted the interest of clubs across Europe.

Joining RB Leipzig from Malmo last year, he helped the east German club to earn promotion to the top tier and has been a major influence in RB Leipzig's form in the first half of the season, where they find themselves second in the league table.

Arsenal and Liverpool are said to be keen to snare him away from RB Leipzig and even Juventus are believed to be keeping a close watch on proceedings at the Red Bull Arena.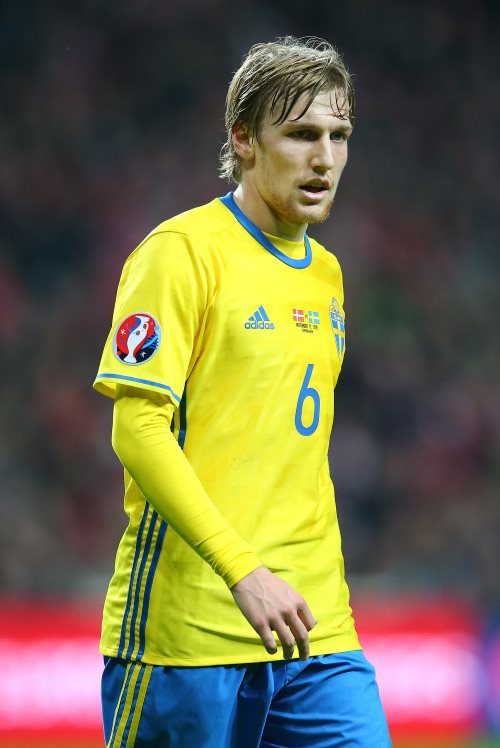 Hasan Cetinkaya, the player's agent, admits that he has had talks with a few clubs over his client's future, but insisted that he cannot say anything more and he also needs to speak with RB Leipzig, who he believes are on their way to becoming a big name in Europe too.
When asked about the interest of big clubs in the Swede, Cetinkaya told Swedish daily Aftonbladet: "I have already been in major meetings with big clubs for Forsberg.

"I do have a picture in front of me."

When asked whether the clubs in question are those reported, namely Arsenal, Liverpool and Juventus, he said: "I cannot comment.

"I will have to meet RB Leipzig as well. One must not forget that they are also becoming a big club.

"They have done well, fighting for the title and are heading towards the Champions League."

Asked if there are concrete offers on the table, he said: "That is something we don't need to go into now."