Chris Sutton believes there is a disconnect between what Rangers chairman Dave King wants to see the Gers do this season and the comments manager Mark Warburton has made about what is acceptable.

King has been keen for Rangers to put up a stiff challenge to rivals Celtic, demanding that the Gers finish a strong second behind Brendan Rodgers' men.

However, Warburton says Rangers are some way behind Celtic and has bemoaned the financial gap between the two teams, with the Bhoys currently 16 points clear of the Gers heading into New Year's Eve's Old Firm clash.

For Sutton, King and Warburton are not on the same page.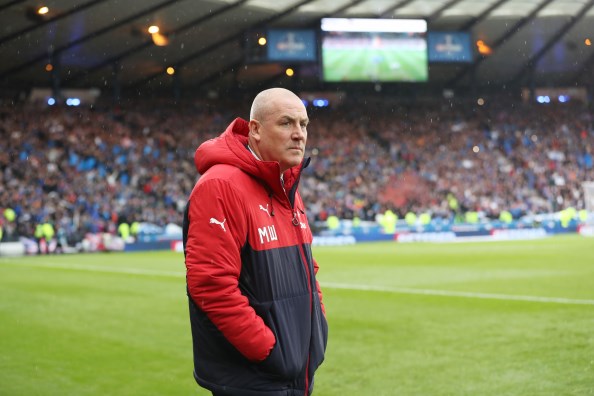 The former Celtic striker said on BT Sport: "It was interesting hearing Mark Warburton speak. They are backtracking, aren't they, Rangers.
"All this stuff about 55. I don't think we'll see any 55 banners out tomorrow.

"And the talk has changed, with Mark Warburton admitting that there is a gap", Sutton continued.

"I think there is a disconnect between Mark Warburton and the owner, I really do."

And Sutton thinks an insight into how much King backs Warburton could be forthcoming in the January transfer window when it becomes clear how much the Rangers manager has to spend.

"It will be interesting to see how much money he gets in January."

Celtic are unbeaten in domestic action in Scotland this season and have already seen off Warburton's men twice this term.

The Ibrox crowd are sure to be hopeful Rangers can put an end to Celtic's unbeaten streak.