Liverpool manager Jurgen Klopp has insisted Chelsea's winning streak will soon come to an end.

The Reds recorded their fourth successive win by defeating Pep Guardiola's Manchester City 1-0 on New Year's Eve, scoring a big victory against title rivals.

An early headed goal from Georginio Wijnaldum gave Klopp's men the lead and they were able to protect it throughout the game to seal all three points.

The win ensured that Liverpool remain close to Chelsea, who have won their last 13 games on the trot in the Premier League and are six points clear of the second placed Reds.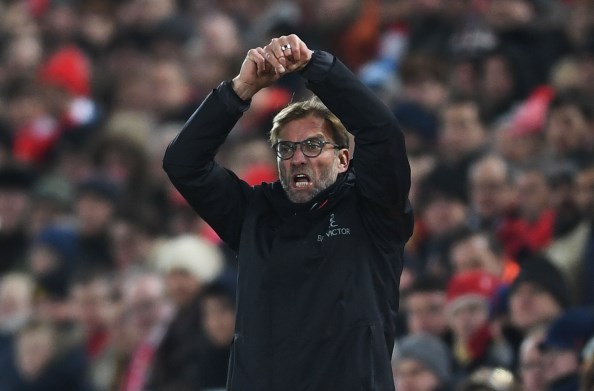 However, Klopp said he is not thinking of winning the Premier League trophy as of now and is not focusing on it.
"If we have the possibility and we see the line, then we can talk about it", Klopp was quoted as saying by his club's official site.

"Until then, it's not important."

The 49-year-old said the Blues' winning run will not go on forever and explained: "It will not go for Chelsea like this and of course they know it. But they are strong.

"I don't think about their situation.

"In three or four weeks, when we play them, I'll think a lot about them and not before", added the German.

Liverpool will visit the Stadium of Light later in the day to take on David Moyes' Sunderland. The Reds will aim to secure another three points to not lag far behind the league leaders, whom they will face this month.