Fenerbahce defender Martin Skrtel feels the torrid reception Manchester United fans gave him earlier in the season is testament to the fact that he did well at Liverpool.

The Slovak ended his eight-year association with Liverpool in the summer when he joined Fenerbahce, but was quickly reminded of his history with the Reds on his visit to Old Trafford for a Europa League game.

The Manchester United fans gave the defender a torrid time on the pitch at Old Trafford and he was loudly booed whenever he touched the ball because of his history with Liverpool.

Skrtel admits that he could not help but enjoy the reception he got because as a former Red he expected such a situation and feels it is validation of the good work he did at Liverpool during his time in England.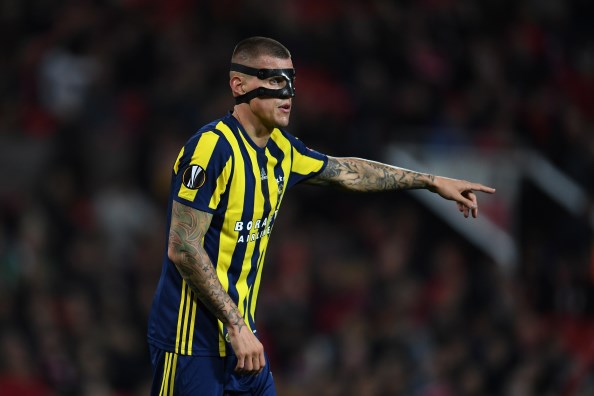 The former Red told Fenerbahce Gazetesi: "I can say that I enjoyed it even in that situation.
"Because, as a footballer who played for Liverpool, you going to get that on the pitch at Old Trafford, the fans whistling to you and reacting in a certain way.

"What does that mean? It means I have done well for Liverpool, that's why Manchester United fans don't like me. I was part of the team that left Old Trafford with a win on a few occasions.

"Maybe they do not like it."

The defender also compared the Manchester United and Liverpool games with the intensity and the passion of the Istanbul derby between Fenerbahce and Galatasaray and explained: "The competition between Manchester United and Liverpool is huge.

"It resembles the Fenerbahce-Galatasaray derby in Turkey."