Chelsea defender Kurt Zouma has revealed the popularity of midfielder N'Golo Kante inside the Blues dressing room and admits that everyone loves his unassuming nature off the pitch.

Kante played a massive role in the middle of the park in Leicester's shock title win last season and is doing the same this term but this time at Chelsea under the tutelage of Antonio Conte.

The Frenchman has been ever present in Conte's side in the current campaign and Zouma admits that he can't remember a game this season where Kante has not performed for the Blues.

The defender has provided a glimpse of the man behind the scenes and revealed that Kante's shy and unassuming nature off the pitch has made him one of the most popular members of the group at Chelsea.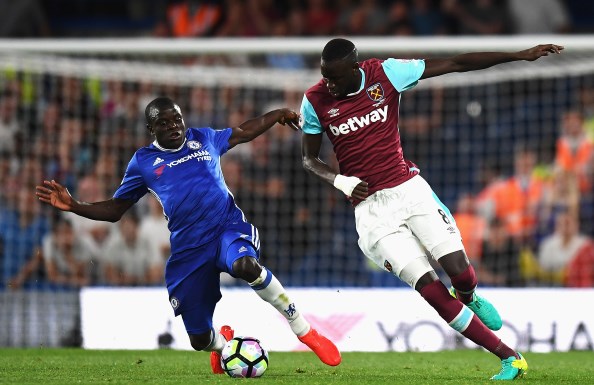 And he feels the midfielder has earned every accolade that has been pouring in for his performances in England over the last two seasons.
Speaking about Kante, Zouma told French sports daily L'Equipe: "For me, he has been incredible in every game this season.

"In life, he is very simple, very shy, others rarely hear his voice. He is not someone who is going to talk, you have to go to him to hear his little voice.

"He sits next to me in the dressing room and I often bother and tease him and he makes me laugh too as frankly he is funny.

"I rate him a lot and everyone loves him in the dressing room.

"When he scored against Manchester United, everyone was very happy for him, jumped on him and tapped him on his head.

"He's so shy but so impressive on the field! He deserves everything that has happened to him."

Other than serving a one-game suspension, Kante has not missed a single minute of Chelsea's Premier League season thus far.