Manchester United great Lou Macari admits that Zlatan Ibrahimovic has proven him wrong through his performances this season in England.

The Swede's hat-trick helped Manchester United to take a giant stride towards the Europa League last 16 with a comfortable 3-0 win over Saint-Etienne at Old Trafford on Thursday night in the first leg of their round of 32 tie.

There were doubters when Manchester United signed the veteran forward on a free transfer in the summer and there was scepticis over whether he would be able to continue his goalscoring spree in England.

However, 23 goals later Ibrahimovic has proved his doubters wrong and Macari admits that he was one of the sceptics when his former club signed the then 34-year-old last summer.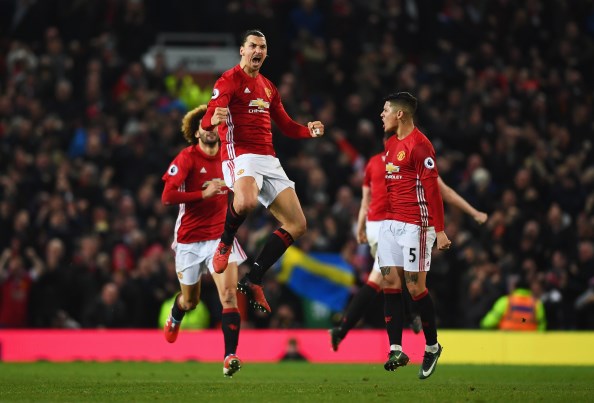 The Scot said on MUTV's Matchday Review Program: "I think when he came here at 35, people were wondering what's left in the tank.
"Throughout his career he has blown hot and cold in some games over a season, but he always scored goals.

"You thought can he do it at 35? I probably thought myself that he won't do it, but he has been brilliant."

The former Manchester United midfielder pointed out that Ibrahimovic has all the hallmarks of a great goalscorer with his instinct to be in the right position at the right time.

And he remains confident that the veteran forward will add more goals to his already bulging tally by the end of the campaign.

"He is always at the right place at the right time and the ball seems to drop always on his head or at his feet.

"That's the craft and the experience of an excellent goalscorer and already the goals he has scored are fantastic.

"Come the end of the season I expect him to be well into the 20s."