Manchester United manager Jose Mourinho has stressed that he will continue to put his trust in Marcus Rashford regardless of the youngster's goalscoring record.

Rashford scored the winner for Manchester United last night in extra time as they edged passed a resolute Anderlecht side to reach the semi-finals of the Europa League.

It was his first goal in the competition this season and his strike against Middlesbrough earlier this month was his first league goal since September.

The young forward has scored three in his last three appearances, including a goal against Chelsea last weekend, and he is finally displaying the abundance of talent he has as a forward under Mourinho.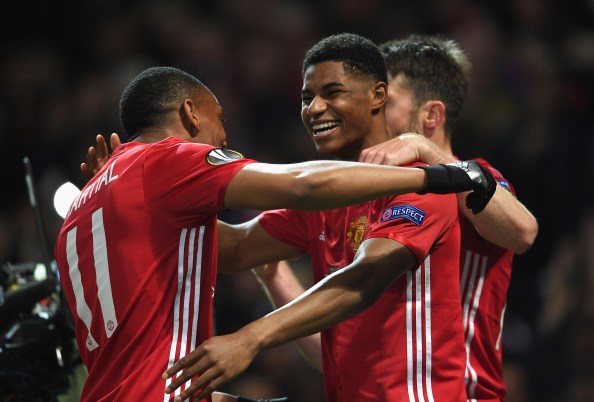 However, the Manchester United manager insisted that regardless of his scoring record, the 19-year-old academy product has earned his trust and he lavished praise on the attitude and commitment shown by the young striker.
The Portuguese was quoted as saying by the club's official website: "Ok, you speak about his qualities, his quality is fantastic, but he was not scoring a goal since September and because of his mentality, because of what he gives us, even if he isn't scoring goals I kept relying on him.

"Some other players don't realise what makes me trust a player and Marcus I trust.

"It doesn't matter, score or doesn't score, he is fantastic in his effort and attitude."

With Zlatan Ibrahimovic suffering a knee injury last night, Rashford could play up top for Manchester United for the rest of the season as they chase a top four finish and look to win the Europa League.