Anderlecht midfielder Leander Dendoncker admits that after the hour mark the better physical qualities and the overall class of the Manchester United side forced his team on to the back-foot in the Europa League, with the Belgians losing 3-2 on aggregate.

The Belgian side went toe-to-toe with Jose Mourinho's men last night at Old Trafford and after Manchester United took an early lead through Henrikh Mkhitaryan, Anderlecht scored in the first half to level the tie.

And they continued to threaten Manchester United for the rest of the night but could not find the opening and the Red Devils exerted immense pressure on the Belgians during extra time to find the opening as Marcus Rashford scored the winner for the home side.

Dendoncker admits that it was always going to be difficult for Anderlecht after they conceded in extra time as they were hoping to take the game into a penalty shootout.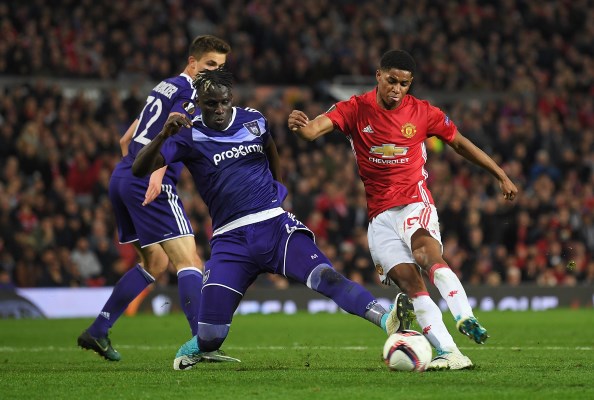 He feels Anderlecht should be proud of their performance but has conceded that as the game wore on, the physical qualities and the class of the Manchester United side came to the fore.
Dendoncker was quoted as saying by Het Nieuwsblad: "We could have scored twice in the first half.

"It's a shame that we conceded a goal deep into extra time as we were hoping to get into the penalty shootout.

"There is a difference in quality, which makes sense but we can be proud of what we have achieved.

"For an hour we were fantastic but then we had to back down as they were physically strong and had better class."