Arsenal and Liverpool linked striker Kylian Mbappe has informed Monaco that he only wants to join Real Madrid if he has to leave the club.

The 18-year-old striker is one of the hottest properties in the market at the moment after a brilliant season at Monaco and has been linked with a move away from the Ligue 1 champions.

Arsenal boss Arsene Wenger has admitted to being keen, while Liverpool's Jurgen Klopp has been in personal touch with the striker's agents. Manchester United too have been linked with a move for Mbappe, but Real Madrid are ones who are believed to be giving it a real push to sign the French starlet.

Mbappe and his family met the Monaco hierarchy last week to discuss the way forward for the Frenchman and it seems the striker has made it clear which club he would prefer to join.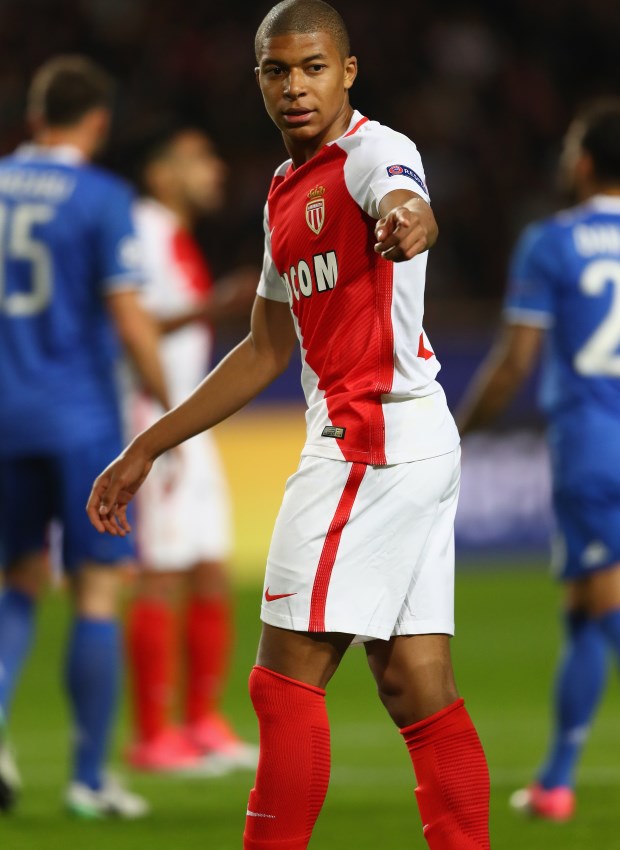 According to Madrid-based daily Marca, the young striker has made it clear to Monaco that he would only leave the club for Real Madrid and is not interested in offers from other clubs in Europe.
Monaco have made it clear that they would only accept a world record fee for the 18-year-old striker and it seems Real Madrid could be prepared to bankroll a move for the Frenchman.

There are also suggestions that the European champions could loan him out to Monaco for one more season if they sigh him this summer, to allow him to develop further.

However, it has been claimed that if Cristiano Ronaldo sticks to his desire to leave Real Madrid this summer, the club will make a serious move to sign the Frenchman.