Lyon president Jean-Michel Aulas admits that the big European clubs are worried about Paris Saint-Germain's spending spree and feel it could lead to unsustainable inflation in transfer fees and wages.

Aulas recently attended the European Club Association's meeting where PSG president Nasser Al-Khelaifi was also present as the top clubs of Europe discussed recent events ahead of the new season.

There is speculation that some of the top sides such as Barcelona and Juventus are plotting to form an anti-PSG front in order to fight against the Ligue 1 club's aggression in the transfer market.

PSG snared Neymar away from Barcelona by paying his whopping €222m release clause and could spend another €200m on signing Kylian Mbappe from Monaco this summer.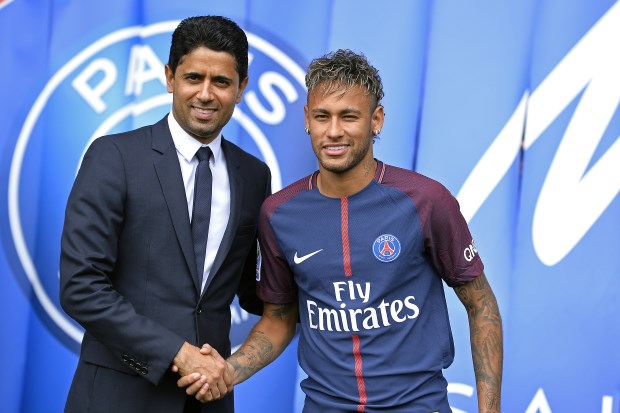 While Aulas admits that officially nothing is on the table, he has conceded that the top sides are more or less ganging up against PSG at the moment.
He defended the unofficial front by insisting that club presidents are keen to bring some sanity back to the transfer market as they believe that transfer fees and wages are moving towards an unsustainable area.

Asked if an anti-PSG front is in the works, the Lyon president told L'Equipe: "Officially no.

"We had a meeting on Thursday and Nasser was there and we have not directly addressed the issue.

"It was done outside the meeting and this is not really an anti-PSG front, but many club presidents are reluctant to do what has been done and what can happen.

"And since Financial Fair Play is in effect there is much we can do.

"I was sitting between [Juventus president Andrea] Agnelli and [Barcelona president Josep Maria] Bartomeu and yes I felt a bit of bitterness and a little desire to fight."

Asked if it is more or less the traditional super powers ganging up against an up and coming rich club, Aulas said: "No, I don't think so. Above all there is a fear of a totally unreasonable inflation of transfers and wages.

"It's not a one-off defence but much broader than that.

"You know if Real Madrid absolutely wanted Mbappe, they would have paid the transfer fee as they could do it but they felt it was too much."