Olivier Giroud is confident that he can form a good strike partnership with Alexandre Lacazette at Arsenal this season.

Giroud scored the winner in Arsenal's thrilling 4-3 win over Leicester on Friday night at the Emirates Stadium after the Gunners entered the final ten minutes trailing 3-2 to the Foxes.

Less than two minutes into the game, Lacazette announced his arrival to the Premier League with goal as Arsenal took an early lead in the opening game of the season.

Lacazette's performance was a source of confidence for the Arsenal fans and Giroud is happy that his compatriot has taken little time to settle down in his new team.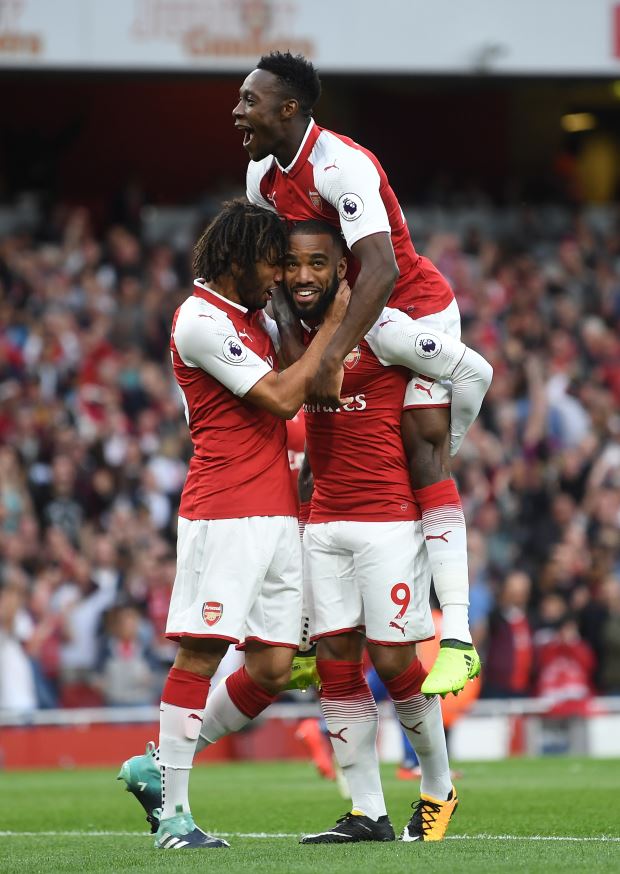 The Frenchman is also certain that he can form a partnership with the new signing and believes Lacazette will continue to deliver the goods for Arsenal.
Giroud told French broadcaster SFR Sport: "We really have a good relationship with Alex, on and off the pitch.

"We have made every effort to help him integrate with the team in the little time we have spent.

"I almost provided an assist to him and he was also very impressive on the flanks.

"We know we can play together.

"Starting games is a different thing altogether, but he will score goals."

Lacazette will look to build on a good start to his Arsenal career next weekend when the Gunners travel to Stoke City.