Chelsea legend Pat Nevin believes Andreas Christensen was "absolutely cruising" during the Blues' 6-0 win over Qarabag in the Champions League on Tuesday night and says the defender plays beyond his tender 21 years.

The defender, who returned to Chelsea in the summer after spending two seasons on loan at Borussia Monchengladbach, put in a flawless display against the Azerbaijani outfit.

It was Christensen's first Champions League appearance for Chelsea, with the centre-back turning out a further three times in the league in the present campaign.

And Nevin is of the opinion that Christensen "cruised" against Qarabag, such as he did against Manchester City last season, while being on loan at Borussia Monchengladbach.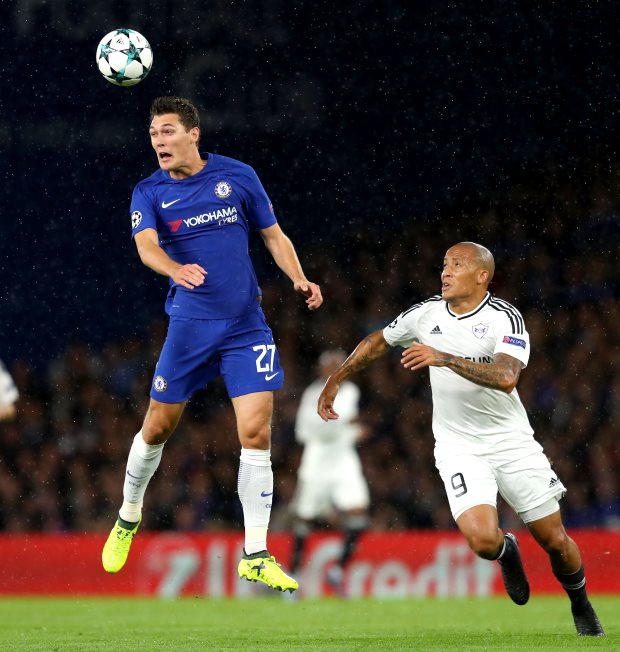 The former winger, who explained that not all centre-backs can "cruise", went on to add that Christensen is also comfortable on the ball as he compared the Dane with David Luiz.
And he also stressed the maturity in the Dane's game.

"Christensen cruising, absolutely cruising", Nevin said on Chelsea TV.

"Okay, they are not the best of sides you are going to play against, but when you are in the Champions League and the Premier League, you need players that are good enough to play in two or three different positions.

"When he was at Gladbach I watched him playing in the Champions League and he was their best player.

"I watched him play against Manchester City and he cruised it.

"The word cruise is important because there are certain types of centre-backs who can cruise.

"I gave the comparison with David Luiz and his comfort on the ball. And he is so comfortable on the ball.

"He sees the little passes and he's reading it much better than I imagined.

"That doesn't usually come until much older."

Gladbach were desperate to keep Christensen on a permanent basis in the summer, but Chelsea refused to play ball.