Former England manager Fabio Capello has indicated that Chelsea boss Antonio Conte has made a mistake by getting into a war of words with Manchester United manager Jose Mourinho.

Conte and Mourinho have not shared a warm relationship since the two landed together in England in the summer of 2016, but it has taken a bitter turn over the last few weeks.

The Chelsea manager perceived it as a dig when Jose Mourinho insisted that he didn't need to behave like a clown on the touchline to show his passion for his job and his team.

The Italian also attacked the Portuguese's mental health and after Mourinho dug into Conte's past, where he was banned for match fixing, it took one more ugly turn as the Chelsea boss called the Manchester United manager 'little man' and 'fake'.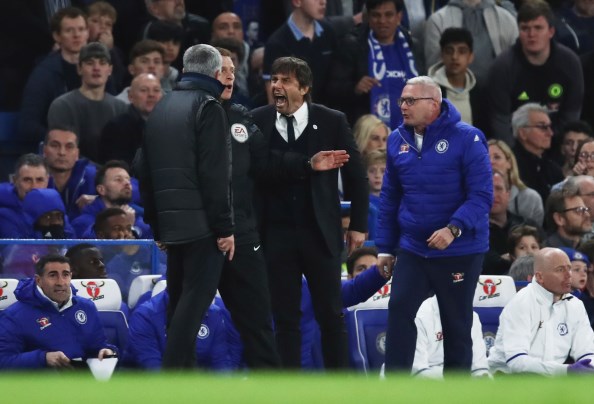 There have been calls for the League Managers' Association to step into the bitter battle and stop the war of words, but Capello believes Conte should not have fed the feud.
The former England and Juventus boss feels Conte is making the same mistakes that Mourinho made during his second stint at Chelsea and feels the Italian's grasp of the English language was not good enough to engage in a war of words with the Portuguese.

Capello told Sky Italia when asked about the feud: "Conte didn't understand who he was dealing with.

"What is with Chelsea that agitates coaches? Conte is doing what Mourinho did. I didn't think they would get to this point."

He added: "When you go to battle with Mourinho, he is very good in these kind of situations. He wants to divert attention from the team.

"It's important to know the right words in English."