Arsene Wenger has remained coy on Manchester United's interest in Alexis Sanchez and has not ruled out the possibility of the Chilean leaving Arsenal this month.

Manchester City have reportedly agreed terms with the player and have also made a £20m bid, but late interest from Manchester United has turned the transfer saga on its head.

Jose Mourinho is prepared to offer Henrikh Mkhitaryan to Arsenal in exchange for Sanchez and Manchester United are also believed to be ready to offer more money in terms of a transfer fee and wages.

But Wenger remained coy on Manchester United's potential interest and the talk of the Gunners getting Mkhitaryan, and insisted that nothing concrete has been decided yet.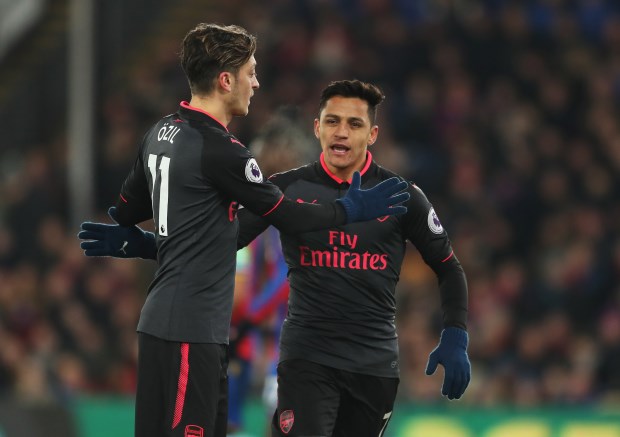 Asked about interest from Manchester United in Sanchez, the Frenchman said in a press conference: "Honestly, I cannot tell you much more as there nothing really concrete."
When probed whether there is truth to interest from Mourinho, Wenger said: "You are concluding that. It's not that I don't want to give you information but nothing is decided one way or the other.

"It is always beneficial [if there is a bidding war] to the club who can take advantage.

"I maintain what I have said many times that he should stay until the end of the season.

"But we will see."

Manchester City are understood to be unwilling to offer more than £20m for Sanchez in January.