Antonio Conte has not ruled out leaving Chelsea at the end of the season despite having another year left on his contract with the club.

Conte is claimed to be eyeing the exit door at Chelsea in the summer regardless of results this season and the club have been eyeing replacements for him.

Reports have emerged that Juventus boss Massimiliano Allegri and former Barcelona coach Luis Enrique are the contenders to take charge of Chelsea after the Italian leaves.

Conte's rift with the Chelsea board over transfers has been a constant theme since the end of last season and there are suggestions that the two are moving towards an amicable divorce at the end of the season.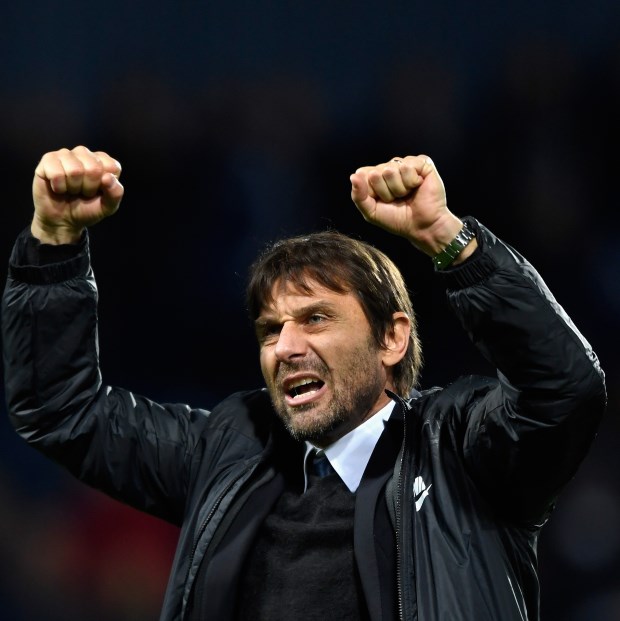 And the Italian indicated that despite having a contract until the end of next season with Chelsea, there is a possibility he could leave the club in the summer.
Conte pointed towards Chelsea's history of getting rid of successful managers and admits any Blues boss will have to deal with the constant speculation over his future.

Asked about reports Chelsea are eyeing Allegri or Enrique to replace him, the Italian said in a press conference: "Everything is possible.

"I have another year in my contract, but in football everything is possible. In one moment you are here and the other moment you are somewhere else.

"Football is this, our job is very difficult as you know everything can change a few times.

"For this club and managers of this club, this situation is normal. [Doesn't matter] if you won the league last season and reach the final of the FA Cup, this is the history."

Conte continued: "I have a lot of experience to deal with this situation. There is something strange that after the first game we lost against Burnley the press pushed quickly to sack me. In other clubs this doesn't happen.

"You must have great experience, you must trust in your work. I trust in my work and what we are doing in these two seasons. In football, anything can happen and you must be ready."