Chelsea star Eden Hazard has insisted that the Blues can still end the season with a trophy despite their poor run of form at the moment.

Two defeats on the trot to Bournemouth and Watford, where they conceded seven goals, have ramped up the pressure on Antonio Conte and his men this season.

Chelsea have lost further ground to teams above them in the Premier League and are just clinging on to a top four place at the moment with Tottenham snapping at their heels in fifth.

Conte's men have struggled to replicate last season's form when they won the league title at a canter, but Hazard believes all is not lost and there are still ways to have a successful end to their campaign.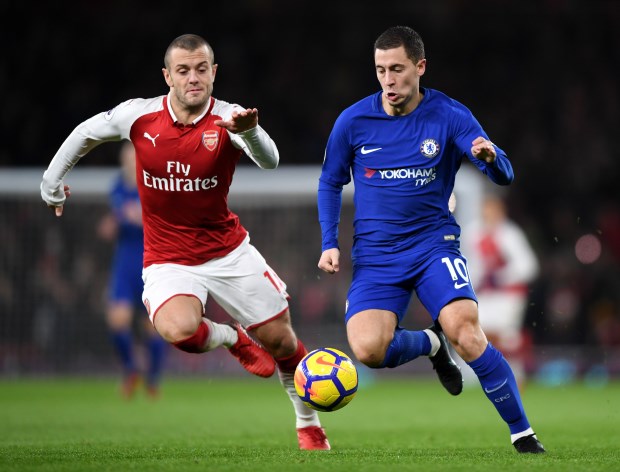 The Belgian admits that things are not going their way at the moment, but he stressed that Chelsea can still win a trophy or two before the end of the season.
Speaking about Chelsea's indifferent season, Hazard told Spanish sports daily Marca: "What happened is that we won last season and now people want us to win again.

"But we know the Premier League is very difficult, we have already lost a few games this season and we still have three months left.

"We are still in the FA Cup and the Champions League and the end of our season could turn out to be good.

"At the moment we are feeling bad, but you have to see it through until the end.

"We are giving everything on the pitch, and sometimes thing don't go the way you have trained, like now, but we need to show patience as at the end we could still win a trophy."

Chelsea will look to return to winning ways when they host West Brom in the Premier League on Monday night.